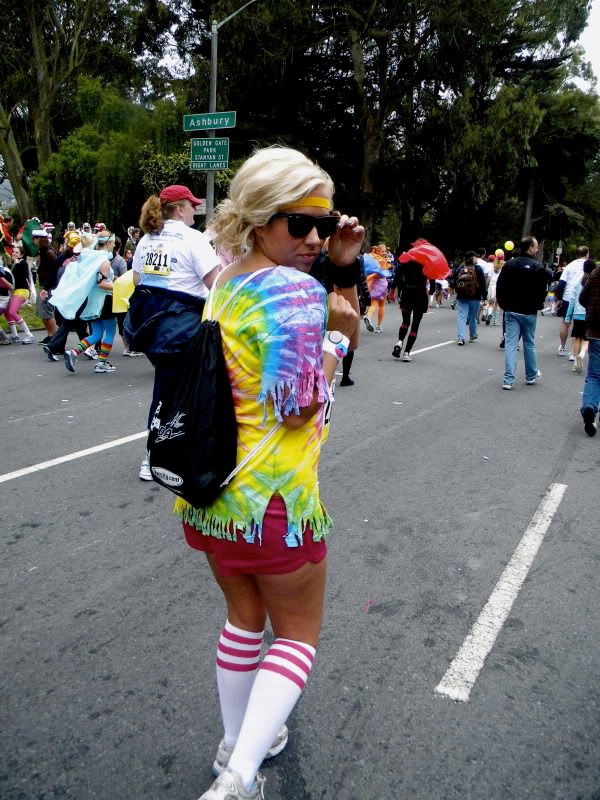 bay to breakers:
an annual footrace which takes place in san francisco, california on the third sunday of may. the name reflects the fact that the race starts at the north east end of the downtown area, a few blocks from the embarcadero, and runs west through the city to finish at the great highway. the place where the breakers crash onto ocean beach. the complete course is 7.46 miles long and is well known for many participants engaging in varying degrees of public nudity. sometimes known as the mardi gras of the west coast. tiki bars on wheels. themed floats such as pirate ships, prisoners, outdoor bbq's and beer pong tables. bands playing on street corners. continuous block parties. all a part of an organized event.

thank you wikipedia
.

I was at a loss for words of how to really explain this festival of more then 75,000 people that is truly a quintessential san francisco experience. the day really encompasses the city and its emphasis of non judgemental expression. since it really is something that is best experienced, I made sure that many pictures were taken so that you could see some of the things that are staples of the race.


photo diary of bay to breakers 2010: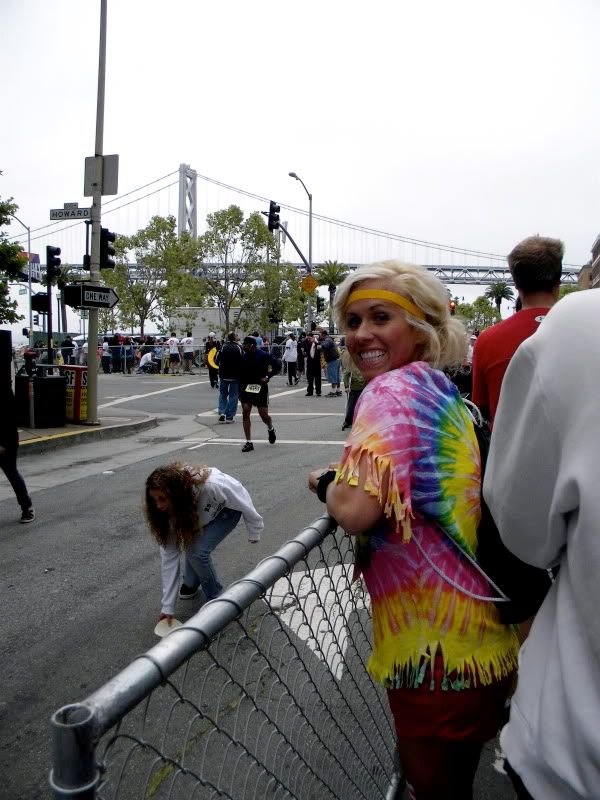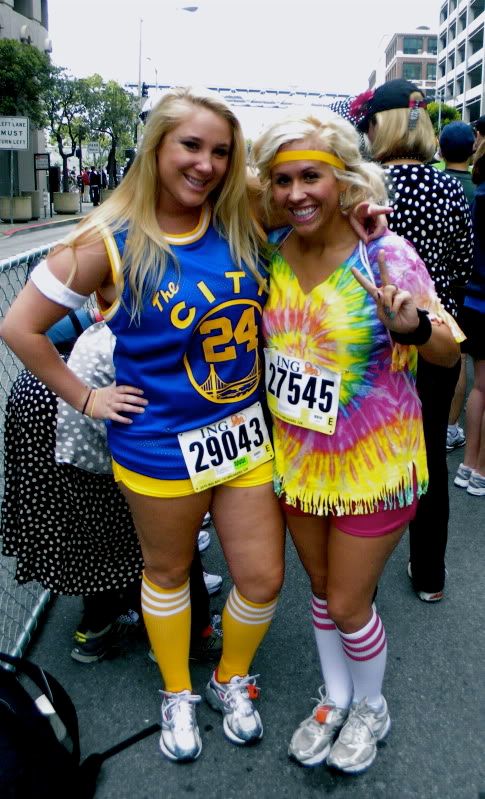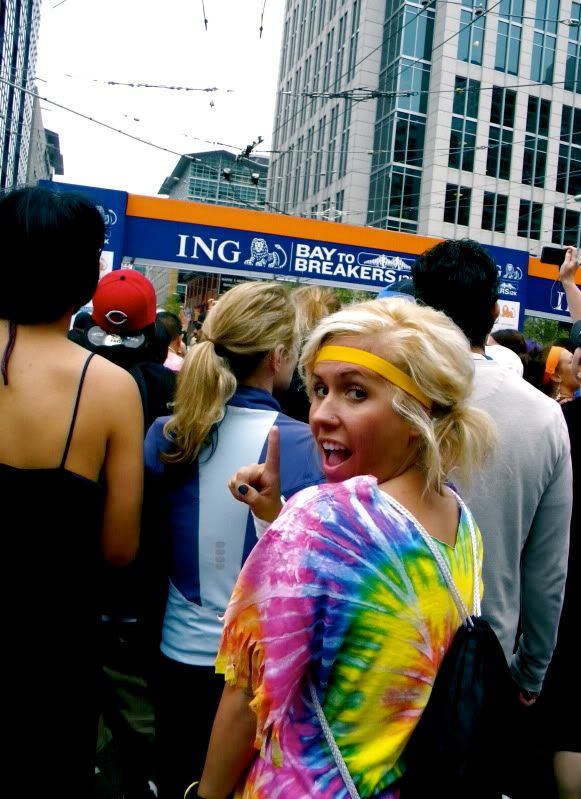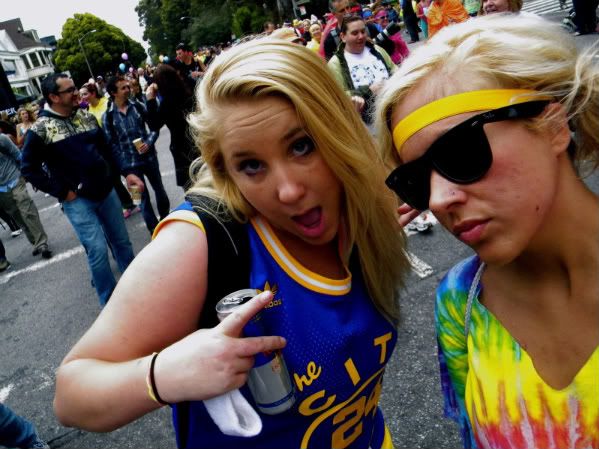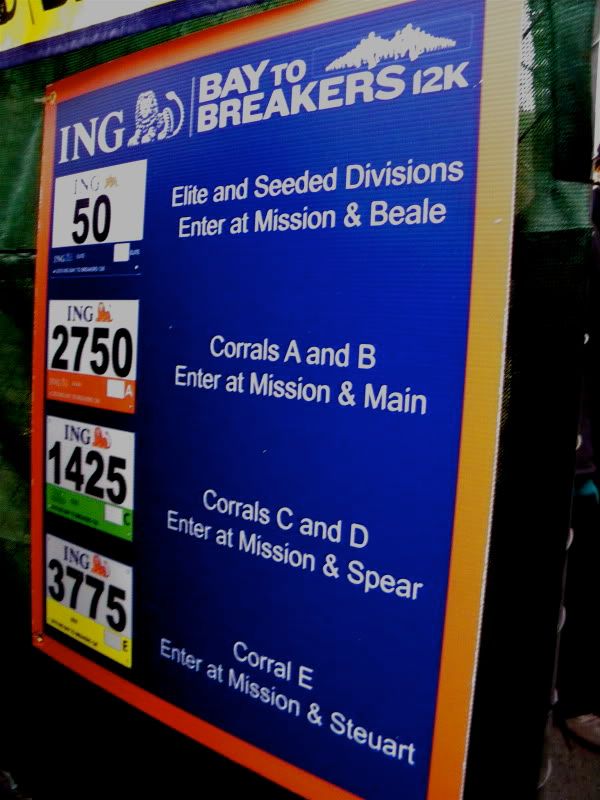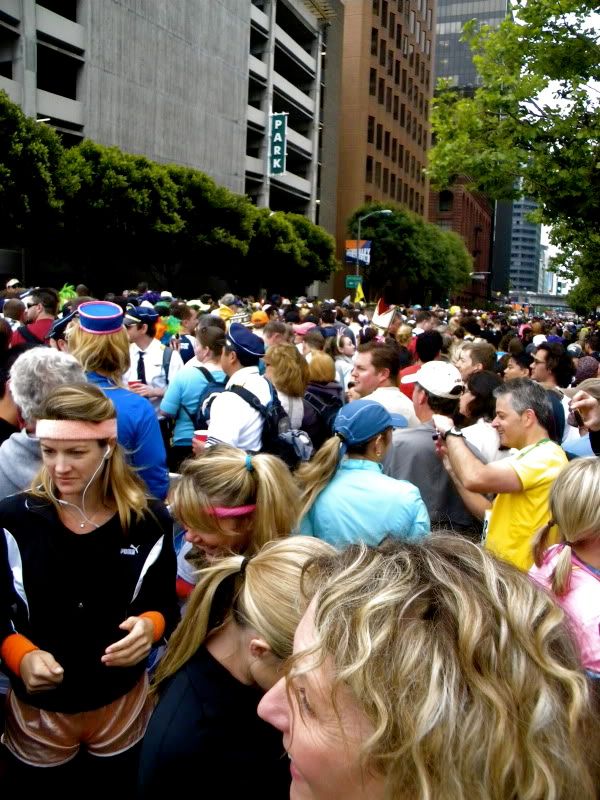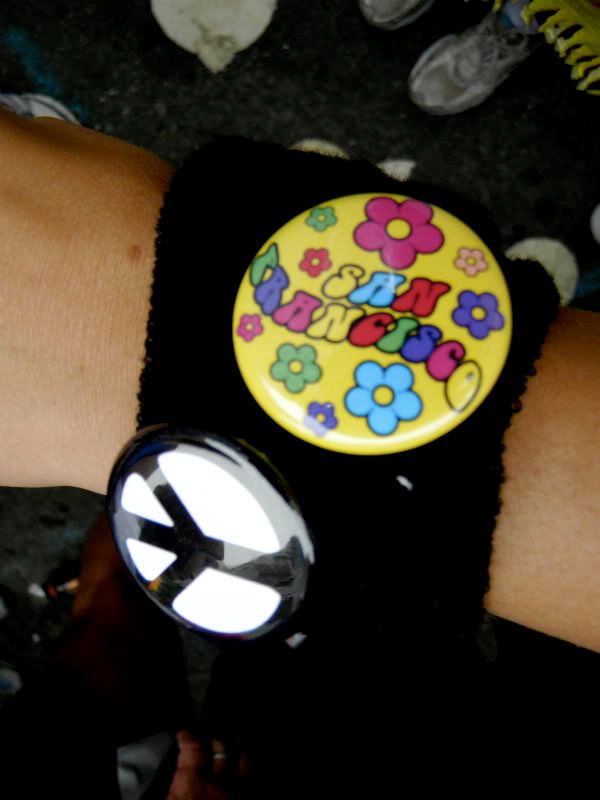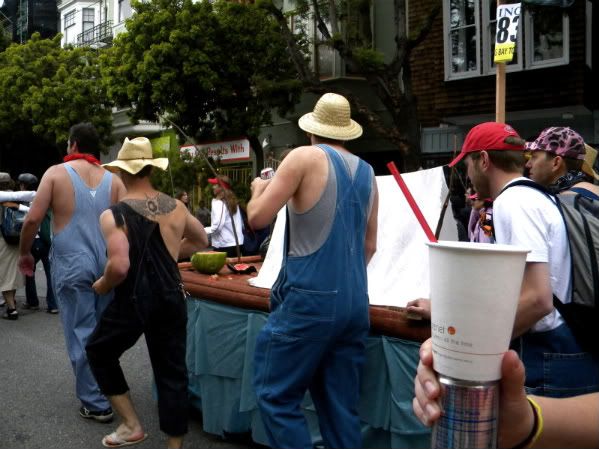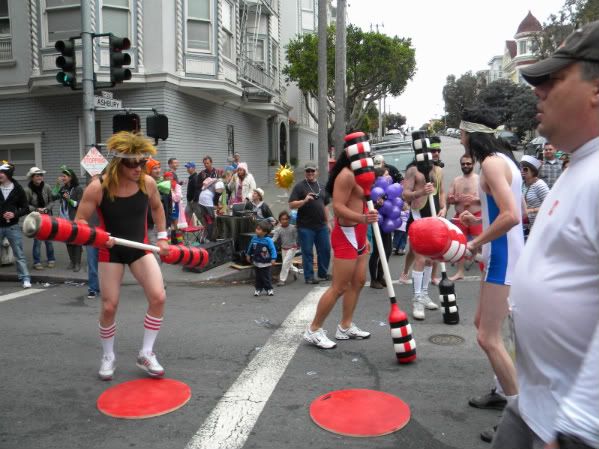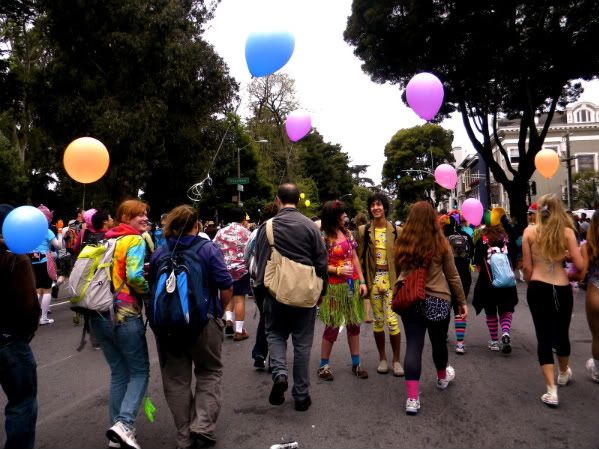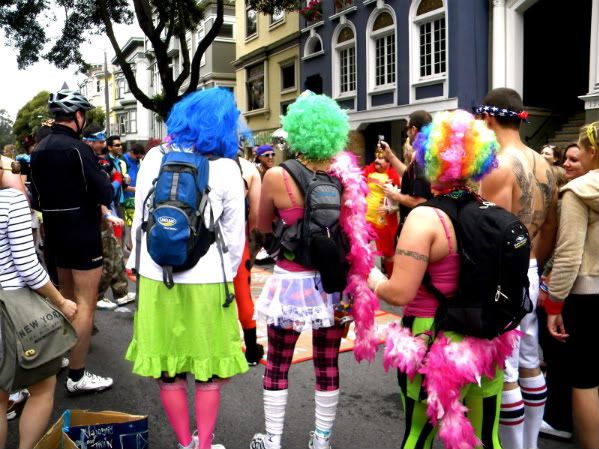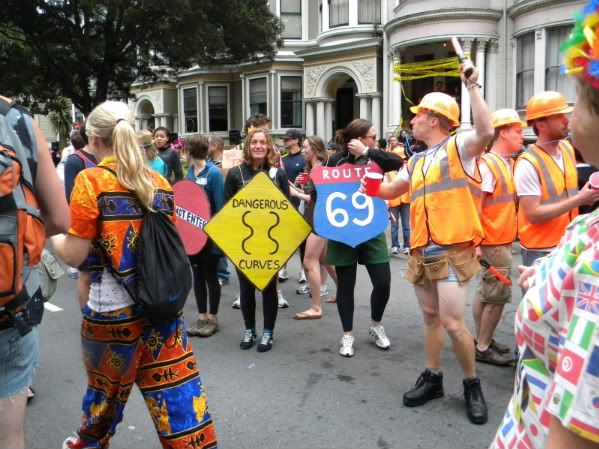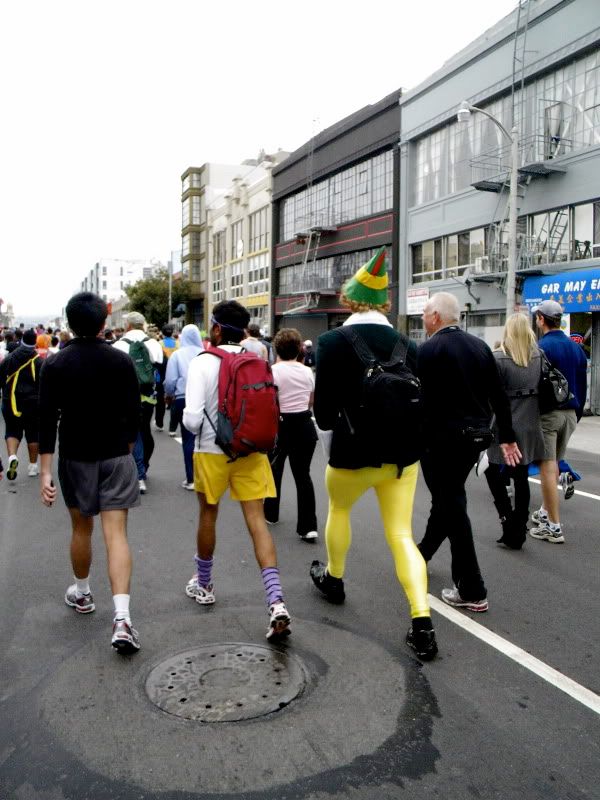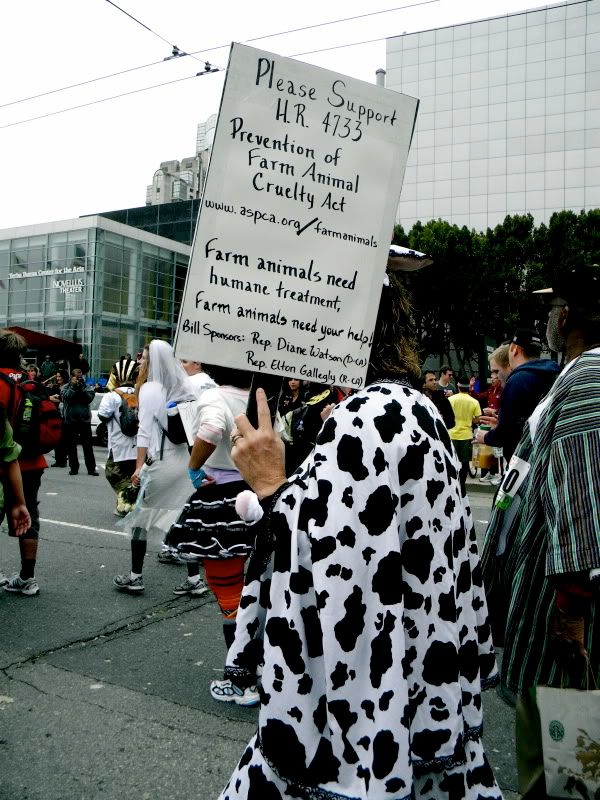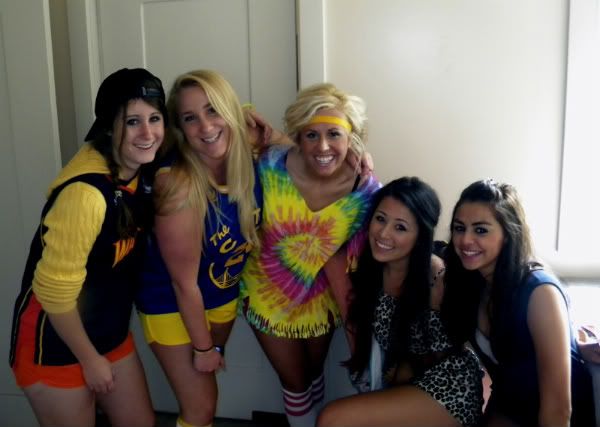 plans are already in the works for next year's race. it will be the 100th year and it is going to be an extravaganza. I hope you enjoyed my version of a running hippie, and my DIY cut up tie dye shirt. this is the last sf post to comment on to enter the sf goodies give away. be sure to check out the first three and I will announce the winner on monday! happy weekend!