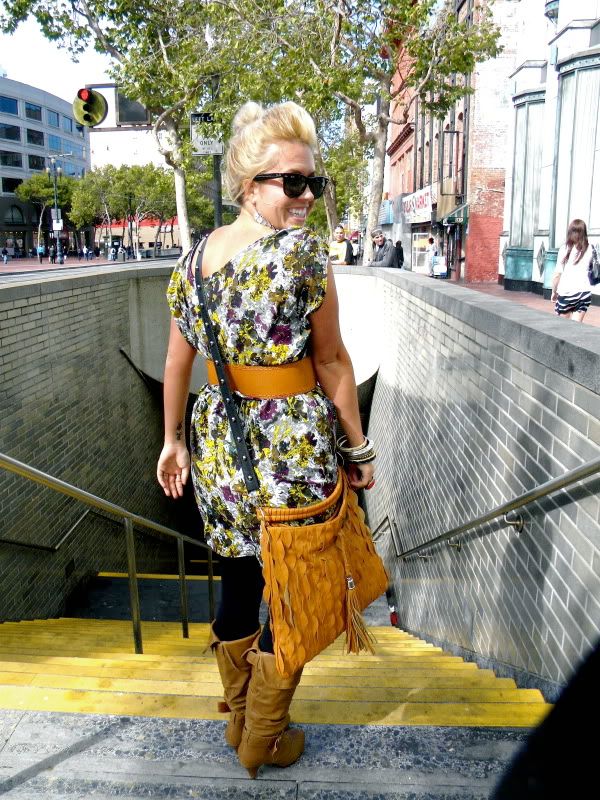 oh hey ladies! I am back from a lovely and deliciously fun weekend in san francisco. it was a bit of a whirlwind, but what about this summer hasn't been? I didn't quite get around to seeing everyone and doing everything I had planned in the three days I was there, but as a birthday gift my parents just booked me another trip back for six days in august! can anyone say "outsidelands music and art festival"? any who, I'm off to los angeles for the next few days to see some of my closest girls. we will be chilling on the beach in malibu, hitting the pier, shopping like crazy and grabbing some drinks at a hollywood club or two. enjoy the outfit from my first action packed day back in SF. I stepped right off the plane and into the fun.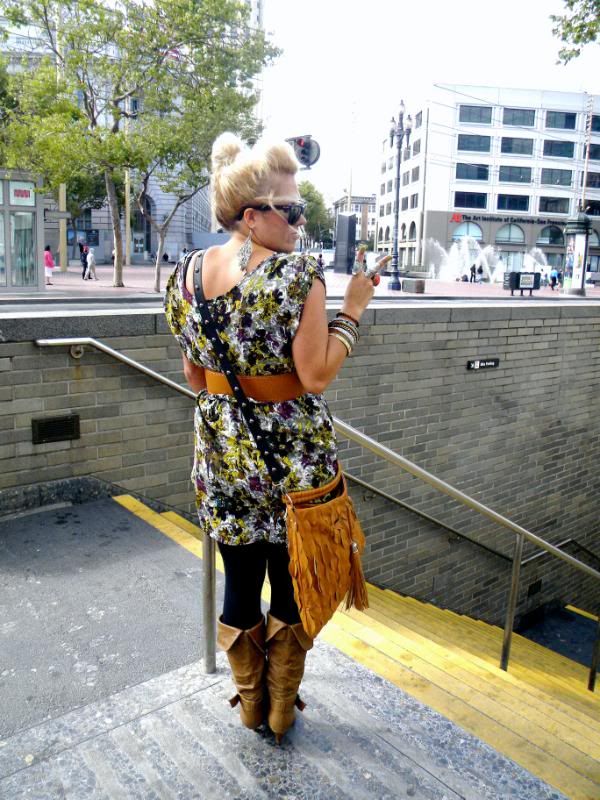 rene picked me up over at SFO (airport) and we went straight over to the orpheum theater to sip some wine while we waited to see wicked. I've probably seen this show upwards of ten times now, but I still love it. unfortunately, I was lucky enough to see the original cast when it first premiered in SF about a million years ago (think idina menzel, kristin chenoweth) and any cast since them hasn't exactly measured up. still, it is always a wonderful show to catch. I wanted to make sure I saw it one last time, since it's run is up at the orpheum in august.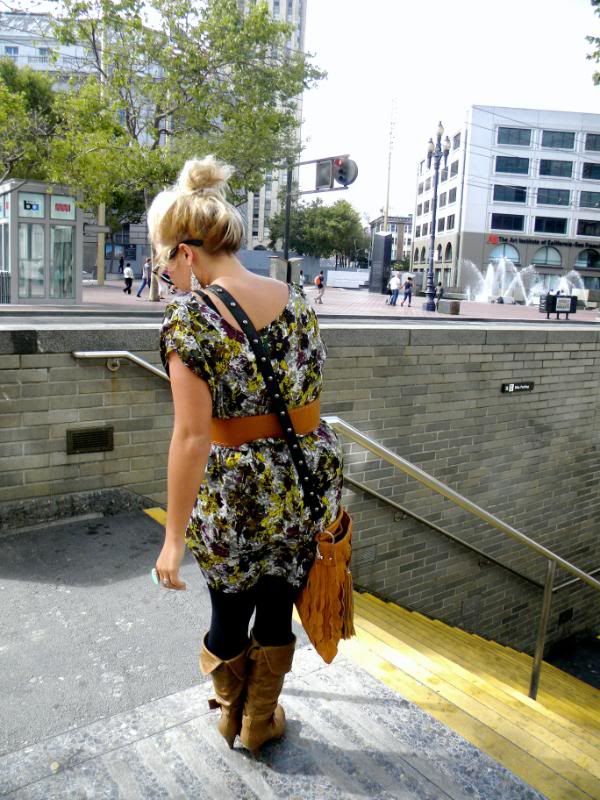 kept it comfy, casual, and stylish for the plane ride/ day in the city.
dress- love culture, tights- american apparel,
belt- francesca's, purse- forever love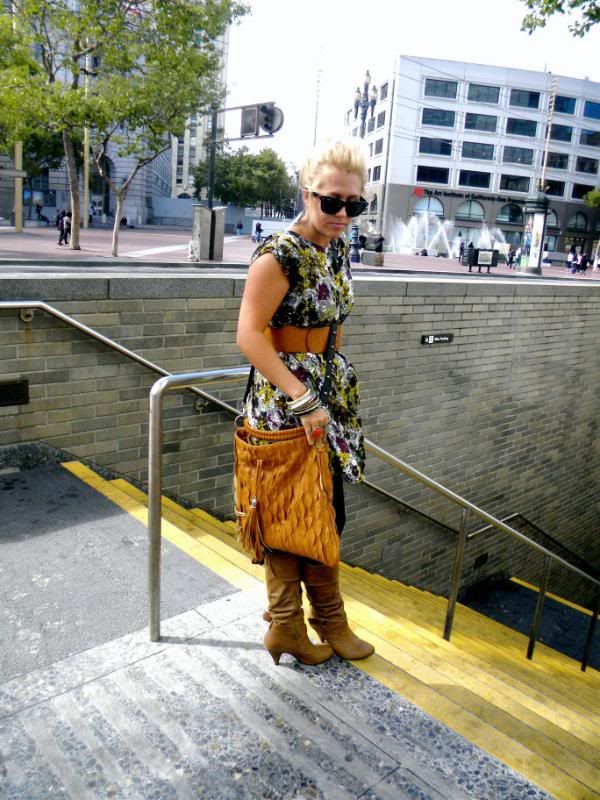 boots- chinese laundry, sunnies- ray ban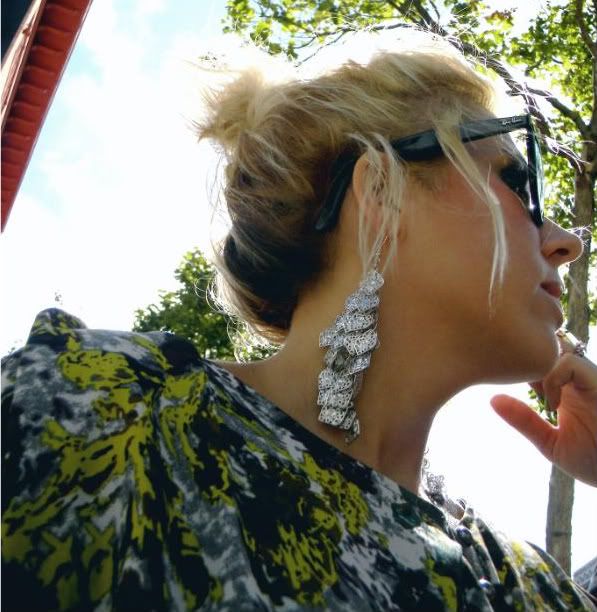 silver dangly earrings- love culture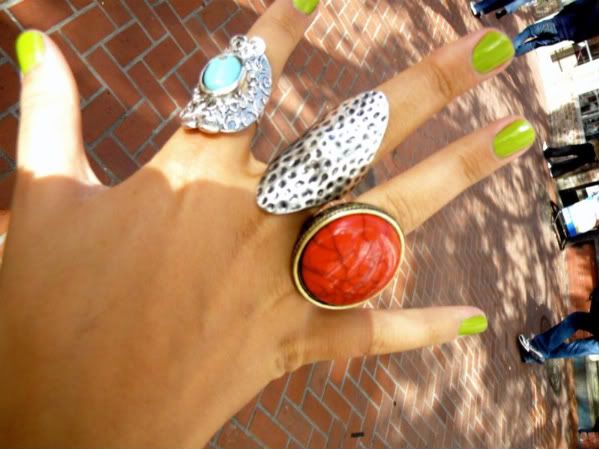 turquoise ring- francesca's, hammered ring- love culture, orange pendant ring- h&m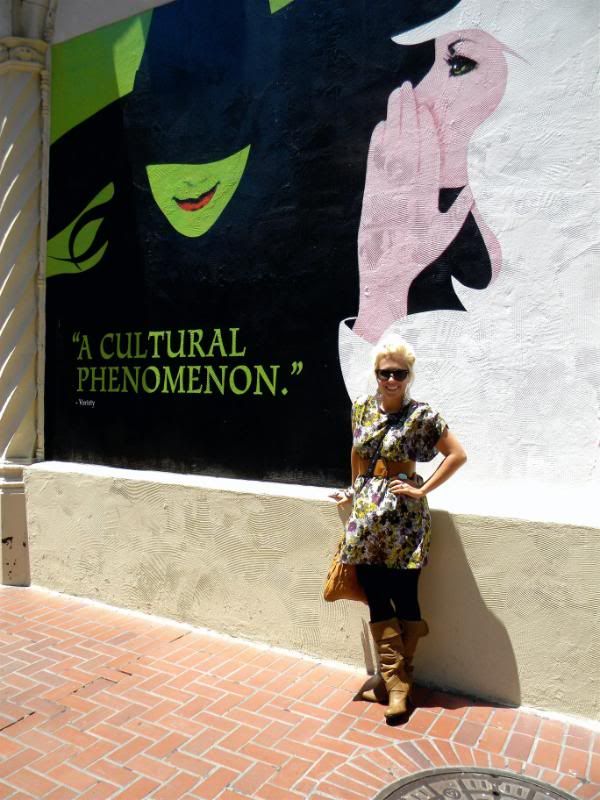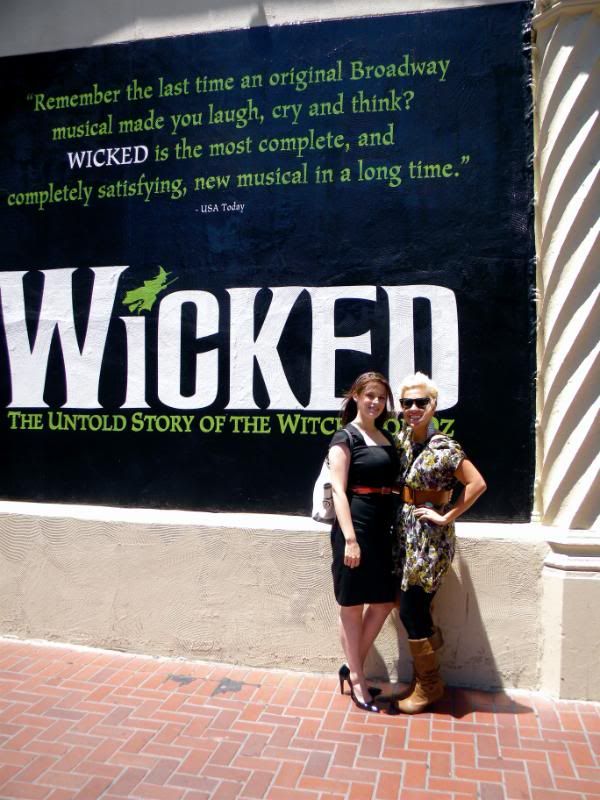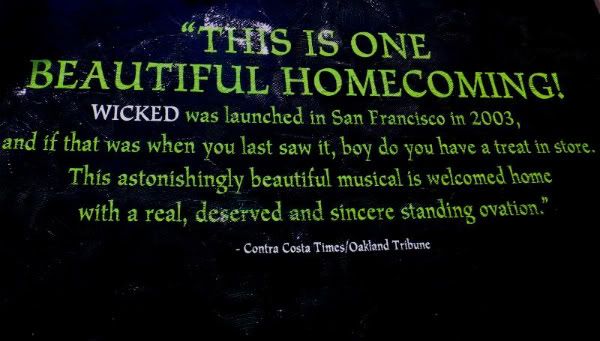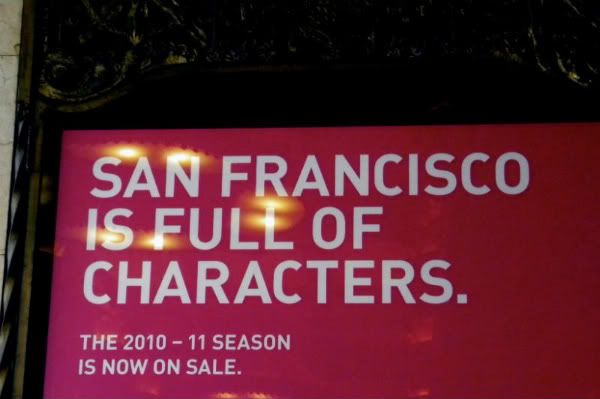 SO true. myself included. :)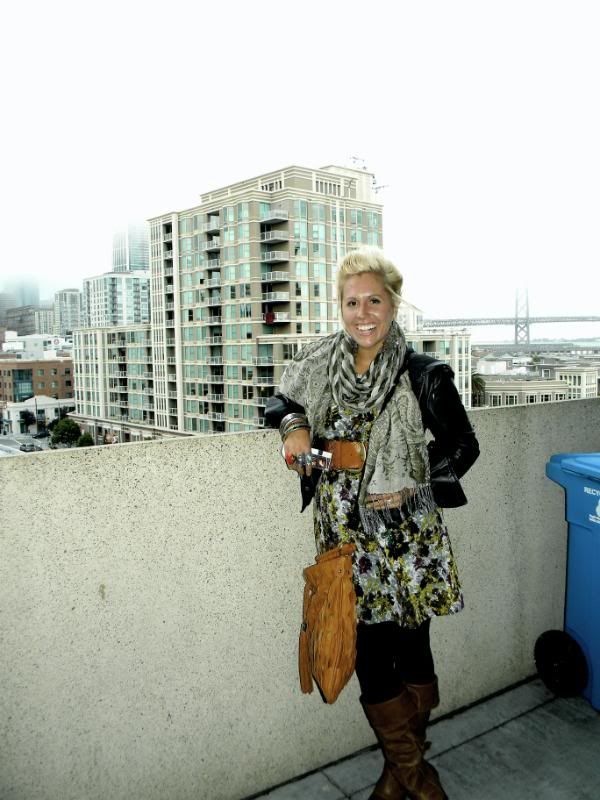 after the show, rene dropped me over towards the embarcadero to meet up with my mom. we grabbed some drinks and food at
palomino
right on the water and then, it was time for the real event of the evening to begin.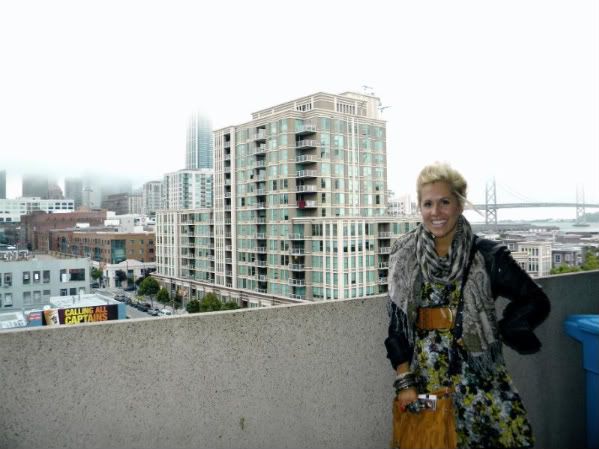 and what was the main event? PAUL MCCARTNEY. no, seriously. paul-freaking-im-a-beatle-mccartney. here we have the glorious view from AT&T park on a foggy night, complete with bay bridge and city in the background.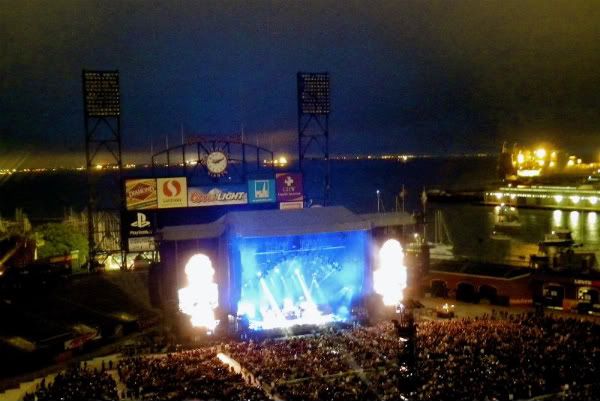 as the sun was setting and the city was coming alive, sir paul came onto stage and proceeded to rock our world. there is a reason that he is a living musical legend. if you didn't know, I am a HUGE beatles fan. my parents raised my brother and I on their music and it has always had an impact on the both of us. one of the first tattoos I ever got was the word "imagine" (john lennon). they have been a constant source of inspiration, comfort, and companionship throughout my years.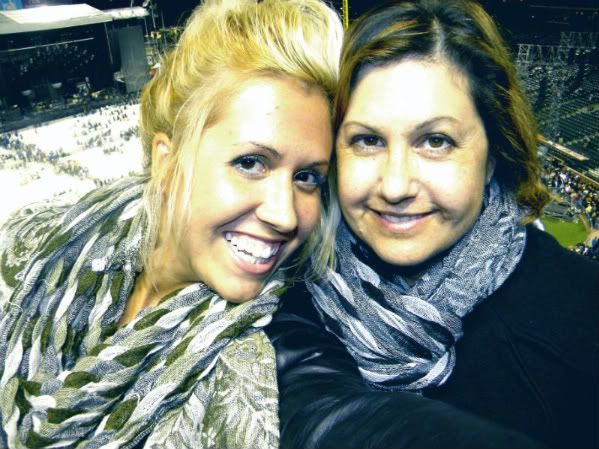 we laughed, we cried, and we sang along with sir paul. couldn't have enjoyed it as much without having my mom by my side.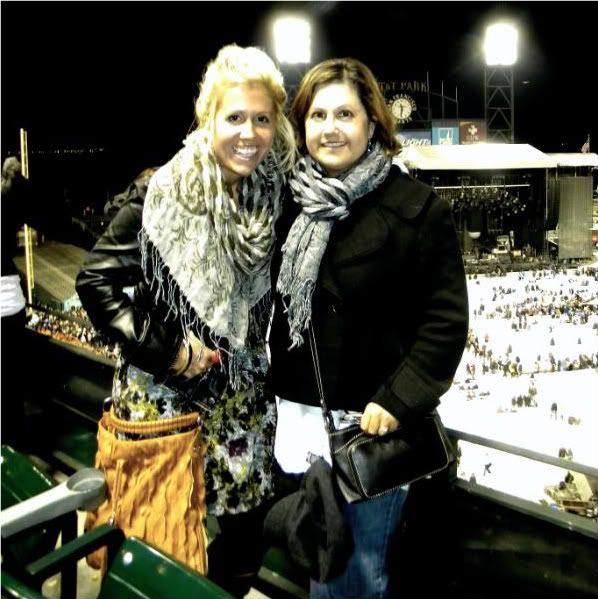 and I leave you with some concert shots of my favorite beatle doing his thing...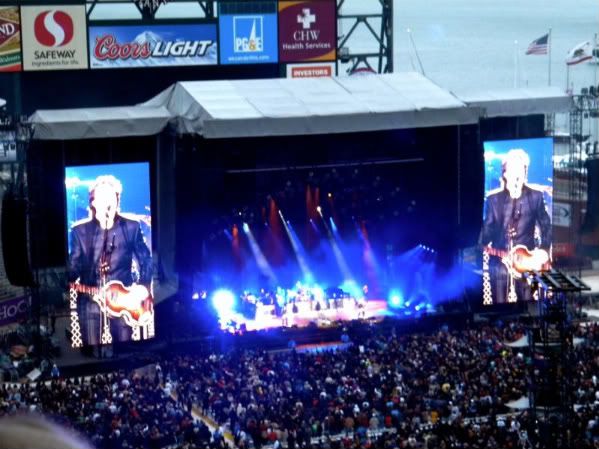 back in the USSR.
a day in the life.... into give peace a chance.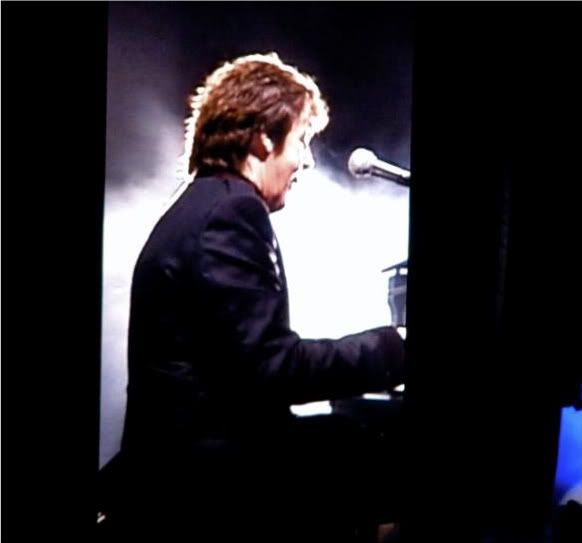 hey jude.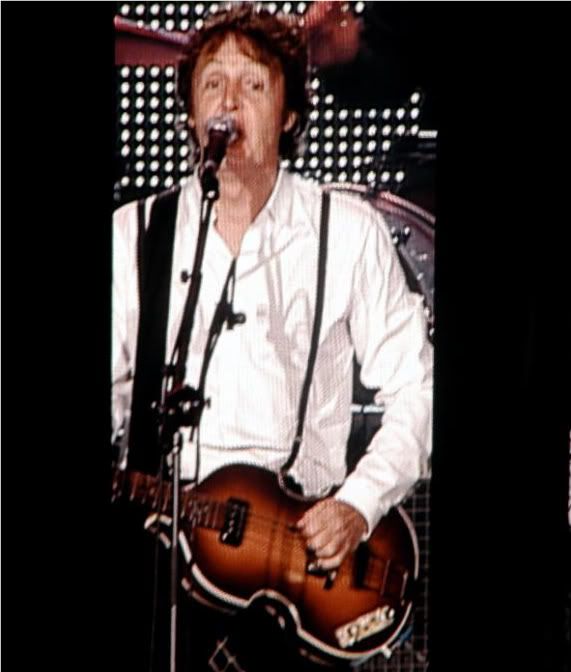 paperback writer.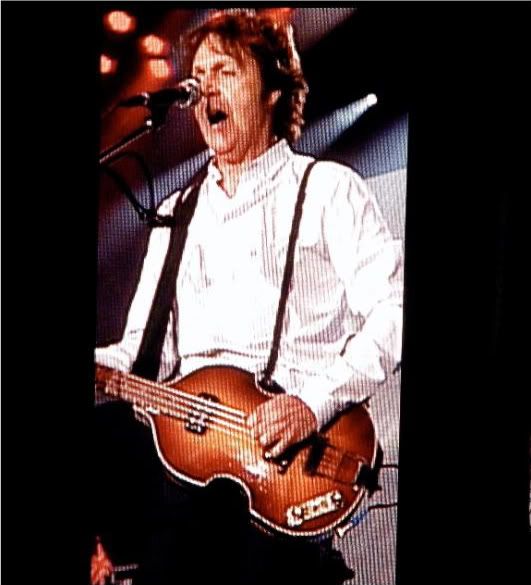 helter skelter.
live and let die.
I will have a post up for monday while I am still in lala land so check back because I am doing a "san francisco" give away. an entire week of the rest of my SF posts, and a chance to win something I picked up while I was there. until then...