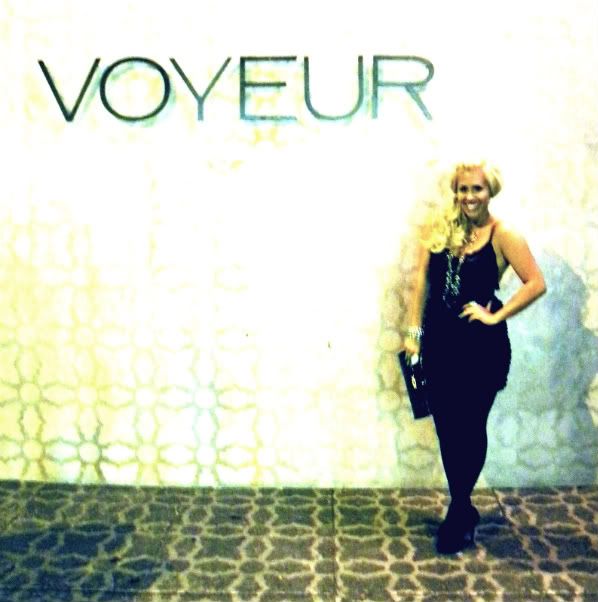 lace/ruffle black dress- haute hippie, belt- bebe, pumps- bakers, clutch- francesca's


saturday night out in west hollywood. santa monica blvd.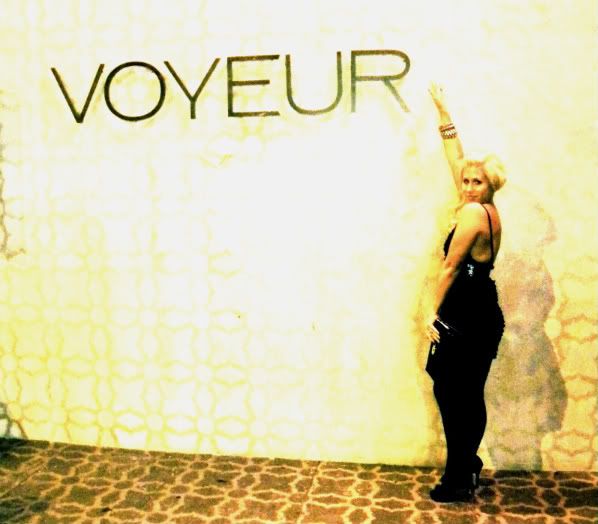 the lovely group of ladies and I ventured to voyeur, which completely lived up to all the hype. since the vibe was very cabaret and very hollywood elite, we weren't supposed to take photos inside the club. I grabbed a few from their website for you to check out at the bottom. it had the most interesting art noir feel. all mixed in with bronzed steel light fixtures, leather studded chairs and burlesque performers clad in corsets and eyes-wide-shut masks. it was sophisticated, decadent, and chic. I have to say I was concerned about getting in since we weren't on the list that night since apparently the place is super hot right now, but please believe we breezed right in. :) my girlfriends know how to work that charm.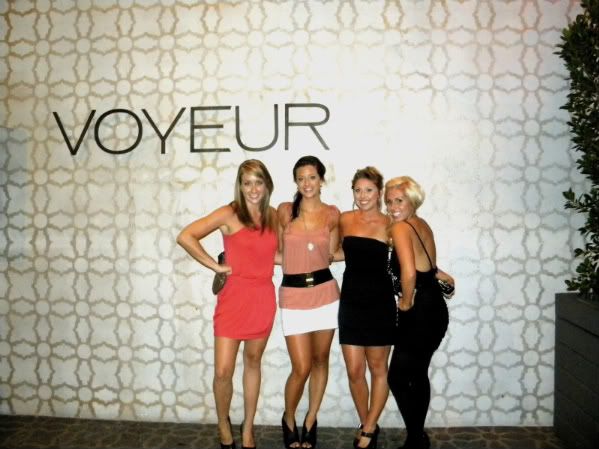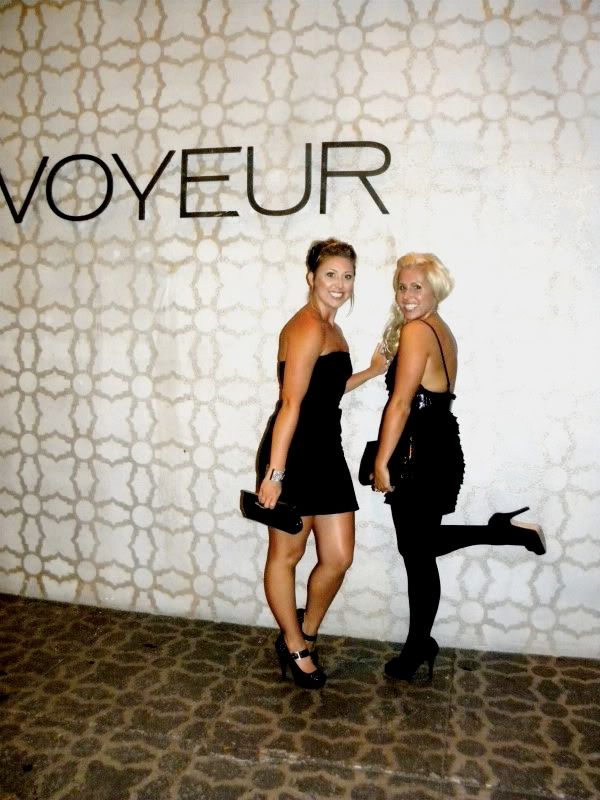 oh hey, justin bobby from the hills. there were a few celebs there that night, and he was the only one we were able to snag a photo with. you would think, judging from his attitude on the show and his super ridiculously tacky denim vest seen above that this guy would be a class a jerk...
but... not so. we actually chatted and danced with him for a good portion of our time at voyeur and not only was he nice, but he was polite as well! surprise, surprise.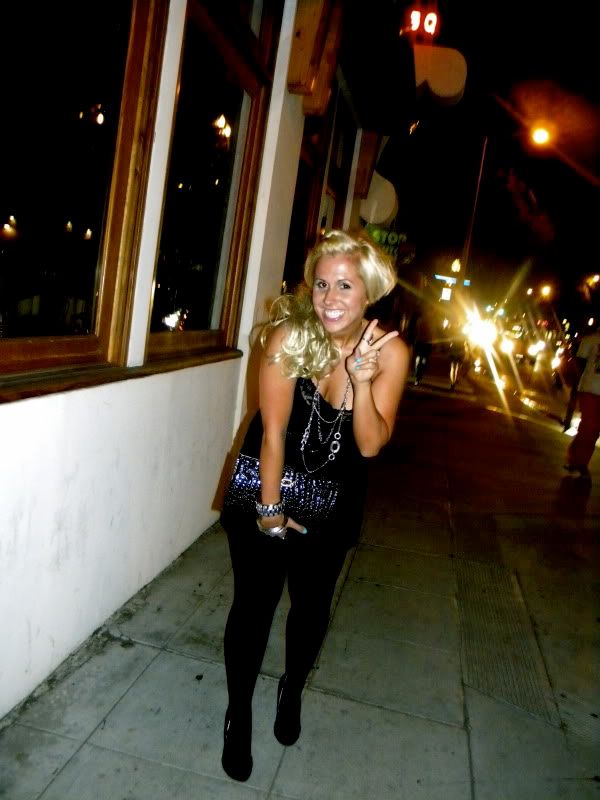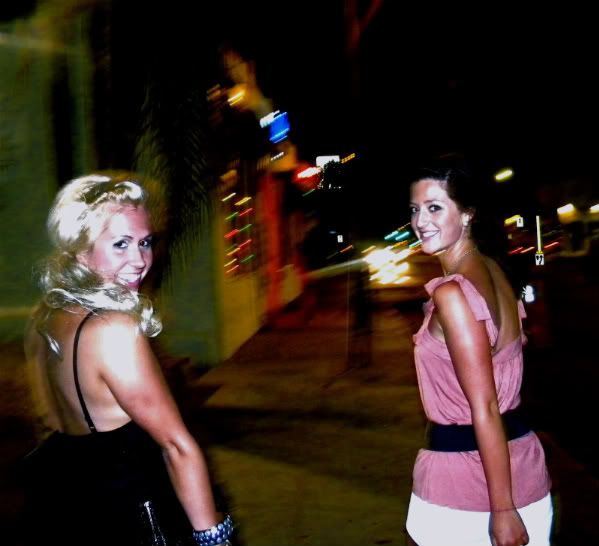 moving on to colony and some other fun WeHo spots. voyeur clearly took the cake. seriously, can't wait to go back.
and yes. obviously, I am rocking my hair extensions here. after I chopped off my locks last year I immediately regretted it. thus, the purchase of these babies. my hair is finally long enough to use them and pull of the side pony tail. oh how I've missed you, side pony.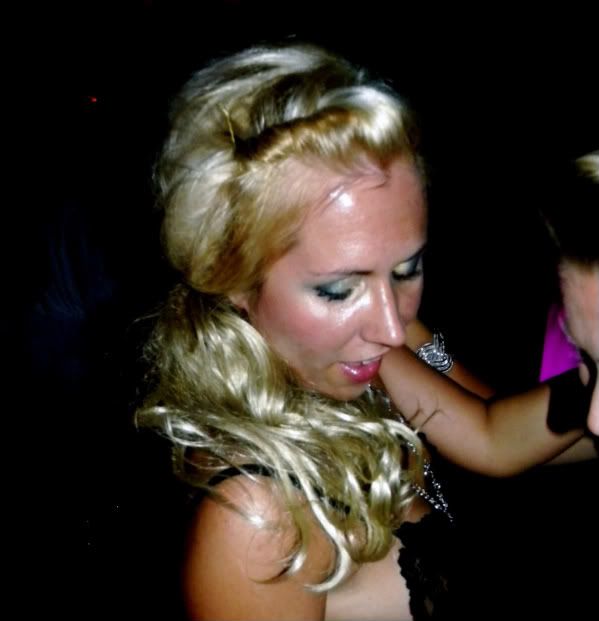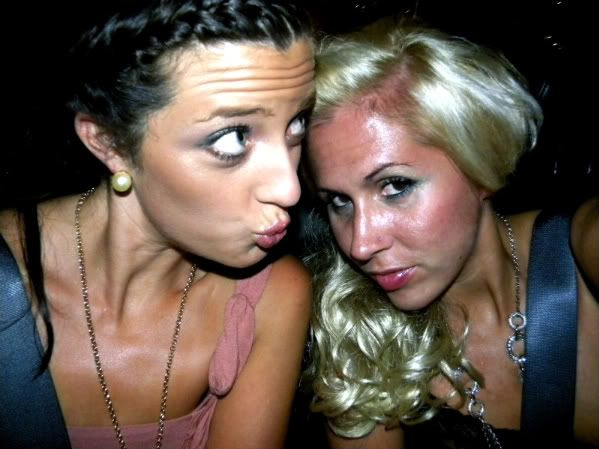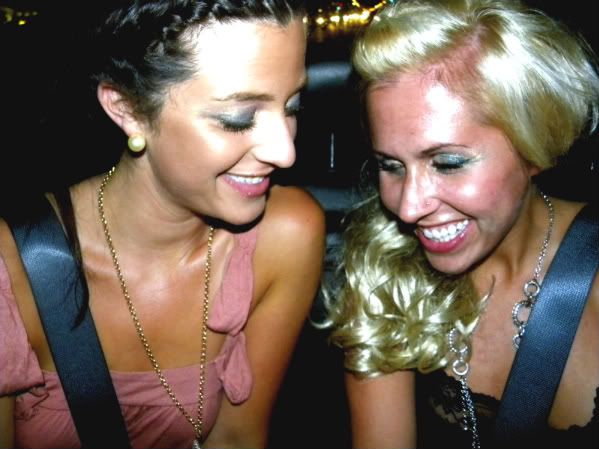 I am truly blessed to have such smart, funny, and caring friends that constantly make me smile and choose to be just as beautiful inside as they are on the outside. cheers to fun times with friends.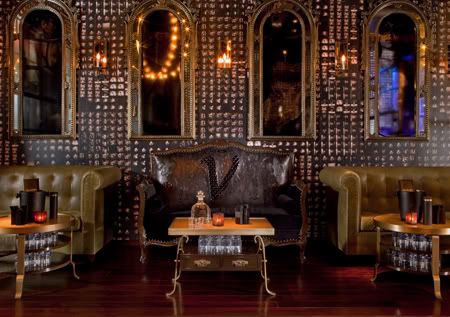 shots of voyeur for you. see what I mean.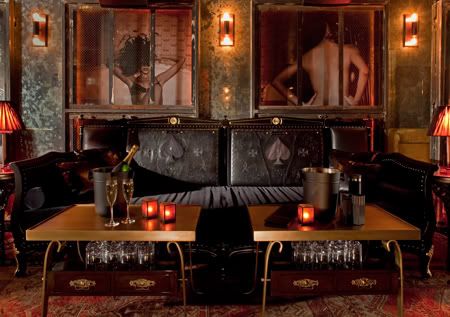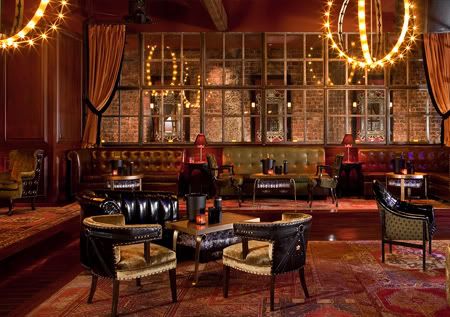 be sure to leave some love below to enter yourself for a chance to win a lovely purse that I picked up on this LA trip, and check out yesterday's post... go and part the sea in malibu.
have a happy tuesday all!