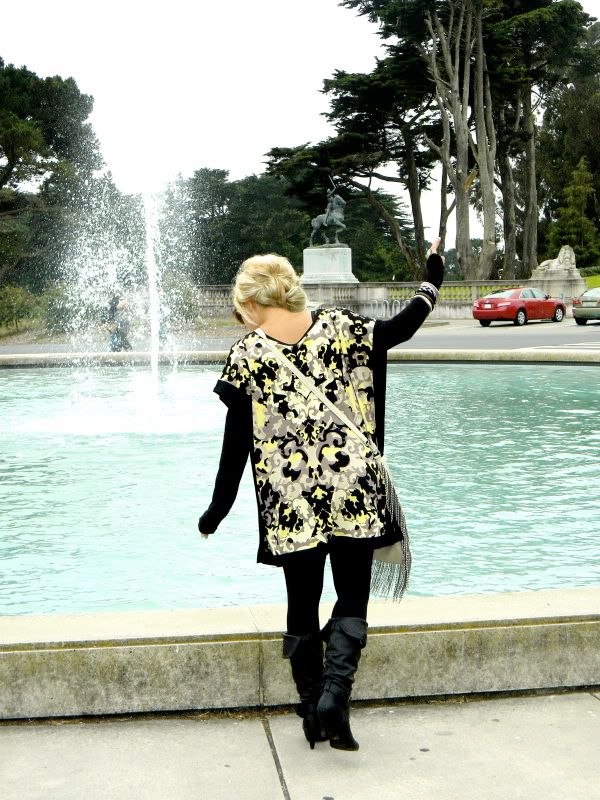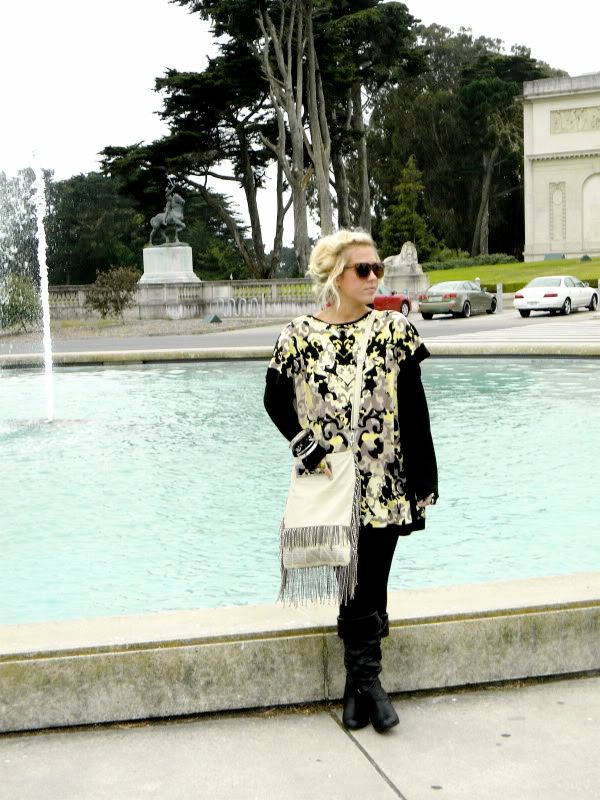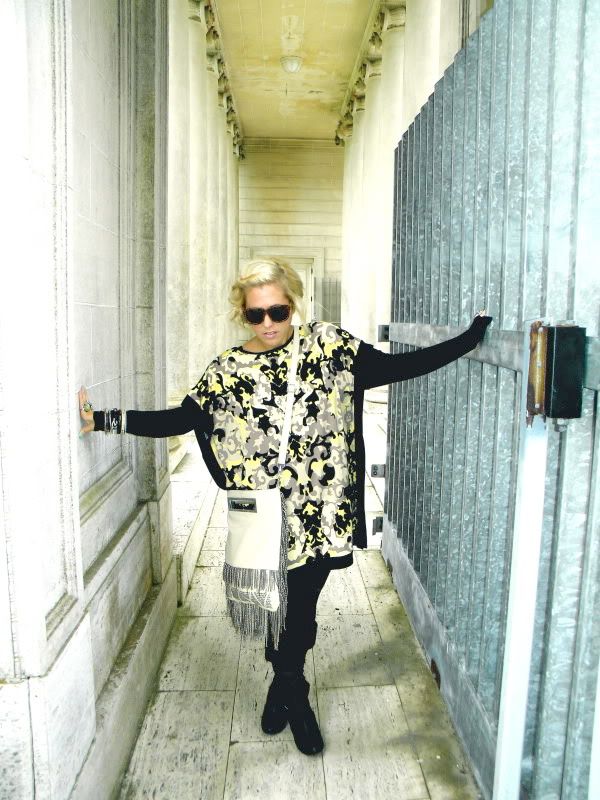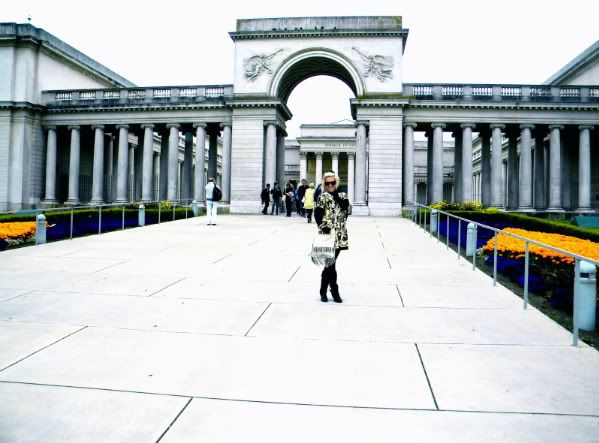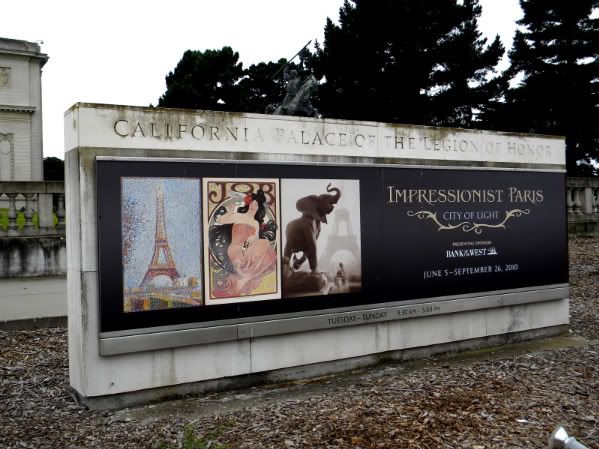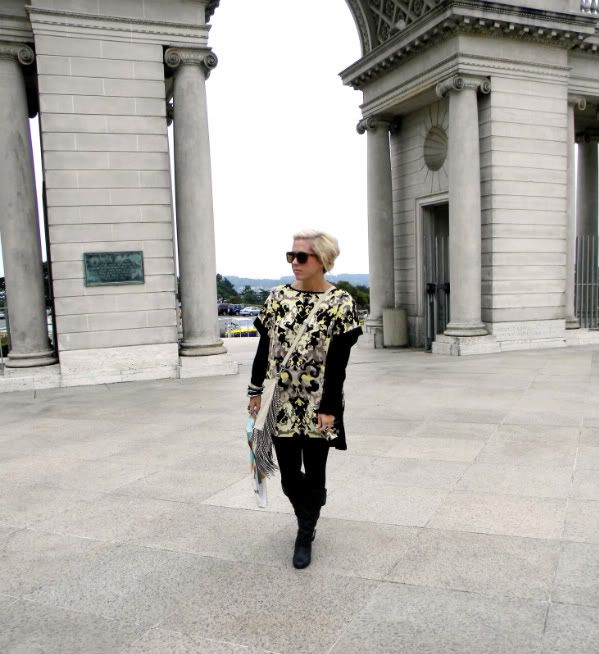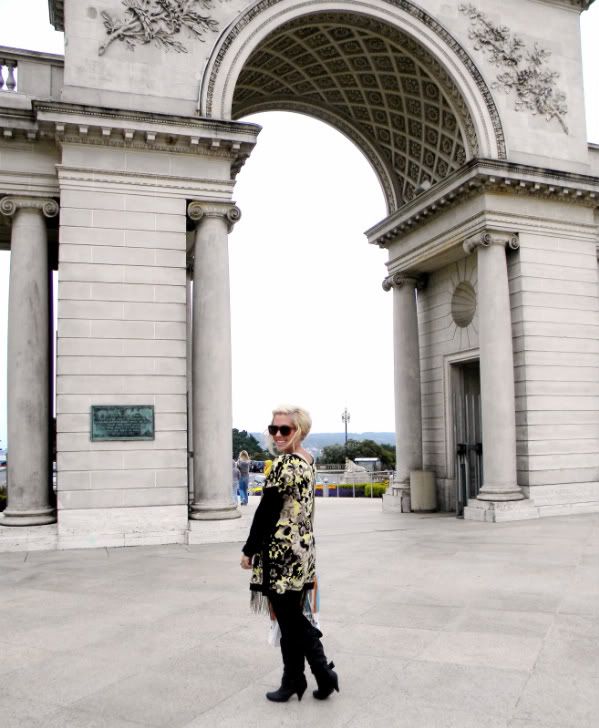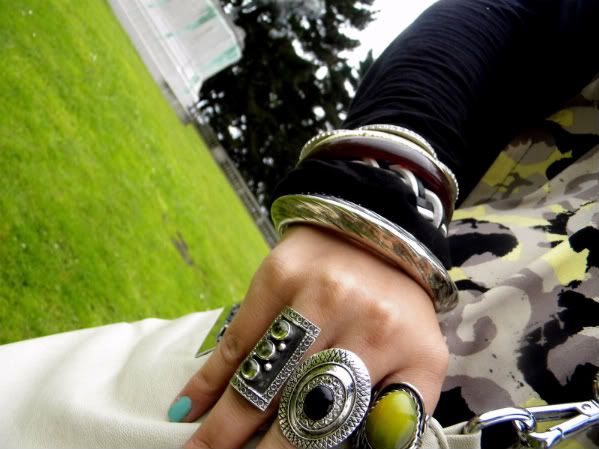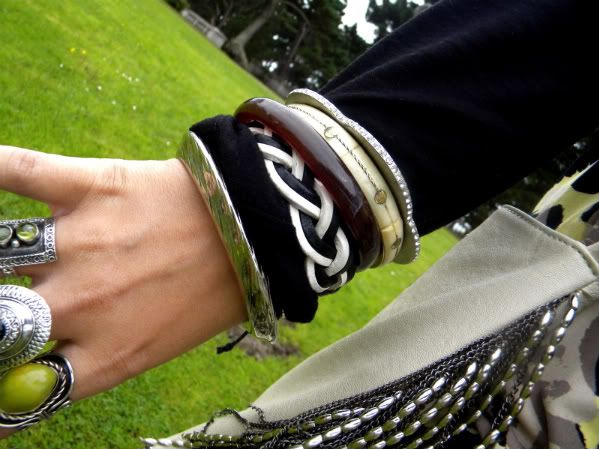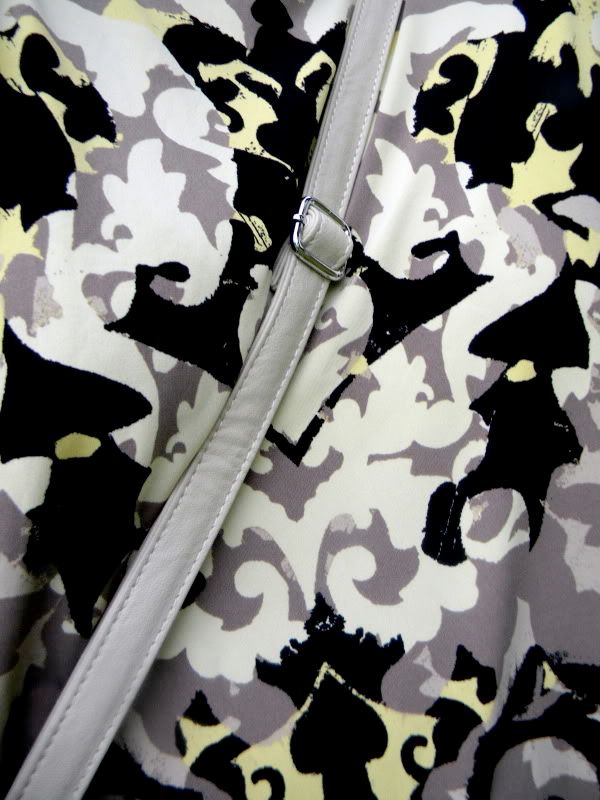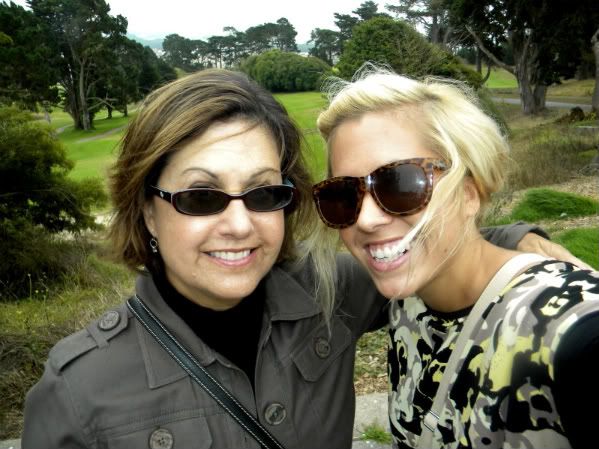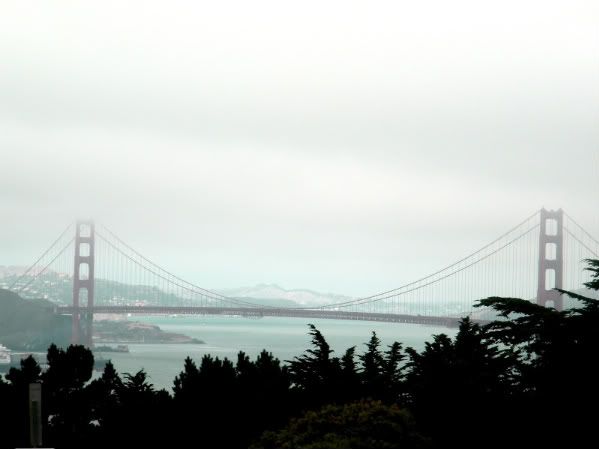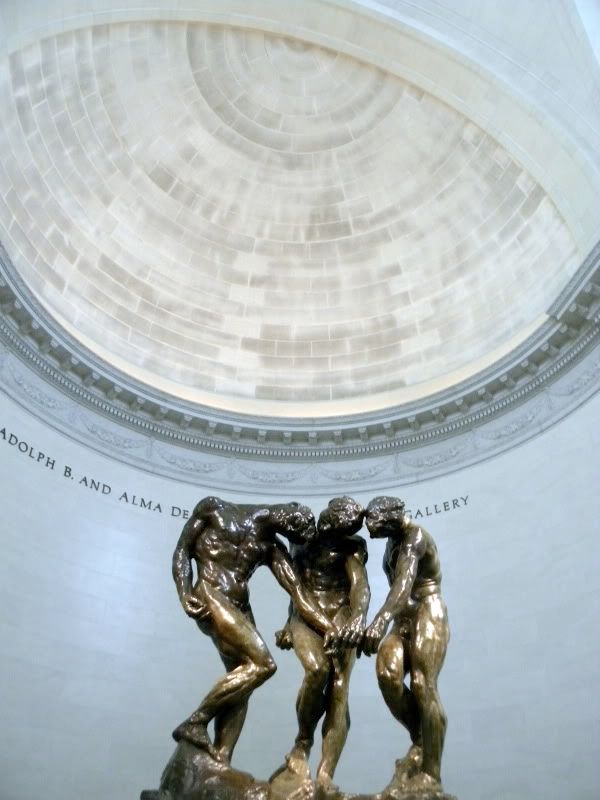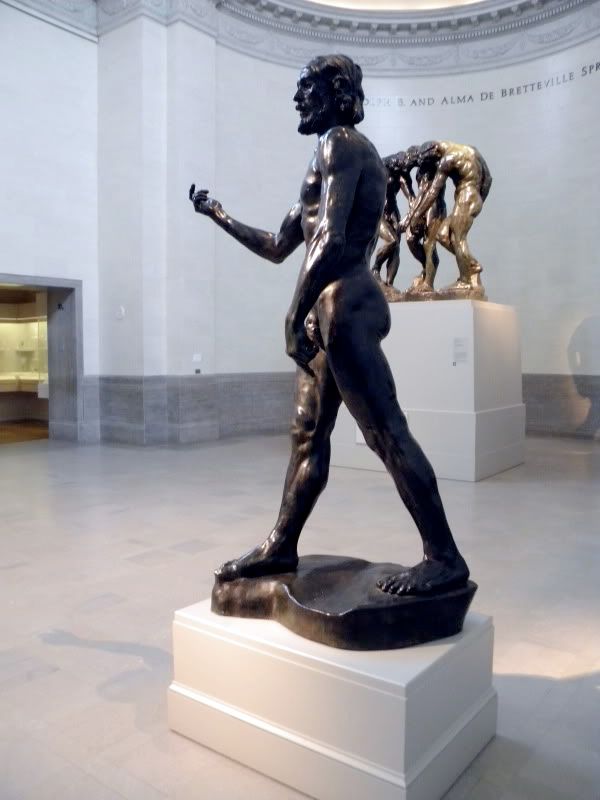 dress- thrifted, messenger bag- francesca's, boots- bakers, sunnies- love culture, ring collection- caravan (north bay)


happy monday to all of you! I apologize for my absence for the past few weeks with the traveling and everything. last week was my first week back of classes as well as my birthday and it has just been the most insane month. simply cannot wait to get moving into september and into a more regular schedule. I know that some of you lovely ladies have sent me emails this month that I desperately need to make time to return. I promise that this weekend will have some down time that I plan to take advantage of. as for these photos, this week will be the last of my san francisco trip from the start of the month. scroll to the end to check out how to enter for this week's give away!

this outfit was worn for a trip to the legion of honor to check out one of their current exhibitions featuring impressionist pieces from the musee d'orsay in paris. j'adore! my mom and I spent a day together in the city and it was wonderful.
I remember when I was growing up in chicago my mom would take me down to the art institute for girl's day out. she has always had a passion for the arts and my love of theater, painting, photography, and sculpture can all be credited back to her. she would whisk me from room to room showing me all of her favorites, and pointing out what made each piece unique. she was the one who taught me to appreciate what went into each painting, and helped me to see the artist and the stories behind it. each trip would be dedicated to a specific era and we would spend all day in that wing of the museum.
her favorites were the renaissance paintings. we would take turns picking one out, and then sit and tell each other a story about the painting. with each trip, I began to develop my own favorites.
t

here is of course the obvious... one of the most famous exhibits by the father of pointillism, george seurat:
sunday afternoon on la grande jatte.
another favorite room I would beg to run to as soon as we arrived, was the room with the dega's. all the beautiful ballerina paintings from edgar dega always captivated me. I was also lucky to grow up with the grand niece of one of my favorite artists that was featured at the institute. georgia o'keefe, who was actually native to the midwest and ended up settling in the deserts of the southwest, painted the beautiful "sky above clouds" that covers an entire wall. We would stare up at it and try to pick out shapes, as if the fluffy clouds were real and tangible.
a kind of peace comes over me when I am able to be near my favorite paintings. There is something so calming about the quiet, white halls and the windows bursting with sunlight onto oil and canvas. le sigh. and this trip was no different. we stayed in there for hours soaking in the photos and paintings of old paris, of the birth of bohemia. below is some information on the pieces that we saw.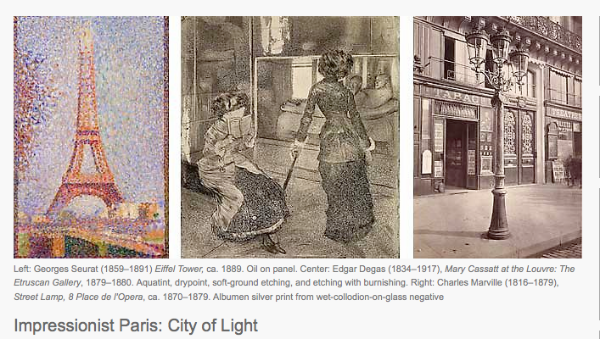 Impressionist Paris: City of Light
explores various aspects of life in and around the city in which these artists came of age. Visitors to the exhibition are transported to Impressionist Paris as represented in over 180 prints, drawings, photographs, paintings, and illustrated books from the Fine Arts Museums of San Francisco and several distinguished private collections. The exhibition is on view at the Legion of Honor concurrent with Birth of Impressionism: Masterpieces from the Musee d'Orsay.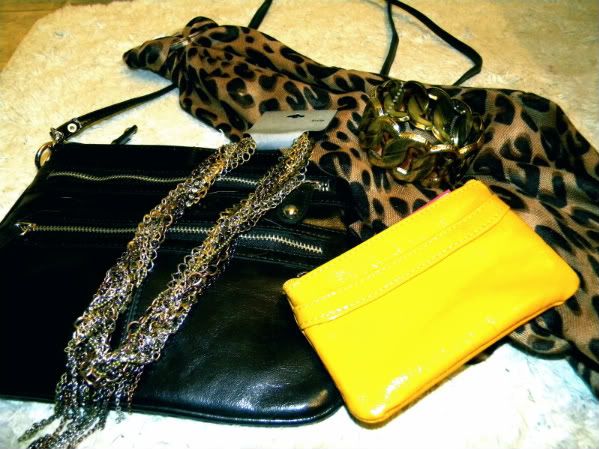 to top it off, I am doing a last summer give away in celebration of my 25th birthday. up for grabs this week are a few little items to get you ready for fall fashion. lets just call it the "autumn goodie bag". we've got one of my favorite trends for fall which finally proves that fashion can indeed be functional: the black messenger purse. paired with a funky little yellow i.d. wallet, some mixed metal jewelry, and an animal print scarf (animal print is EVERYWHERE again this fall). make sure to comment on the posts this week from the san francisco trip to enter yourself and get ready for the upcoming season and let me know what your fall must haves are. :)