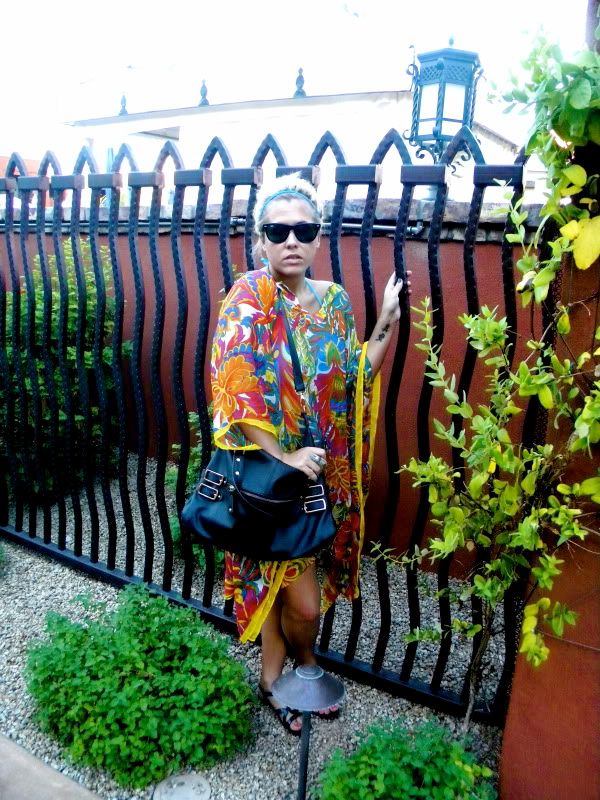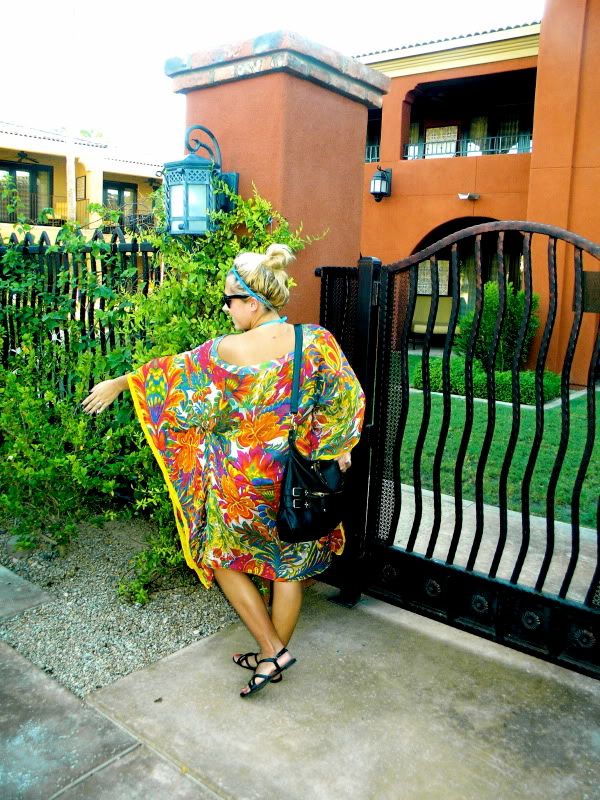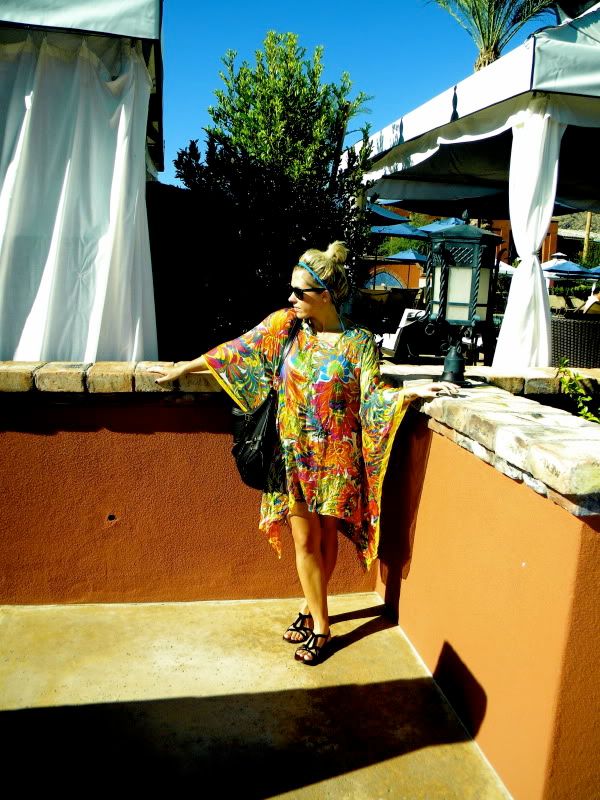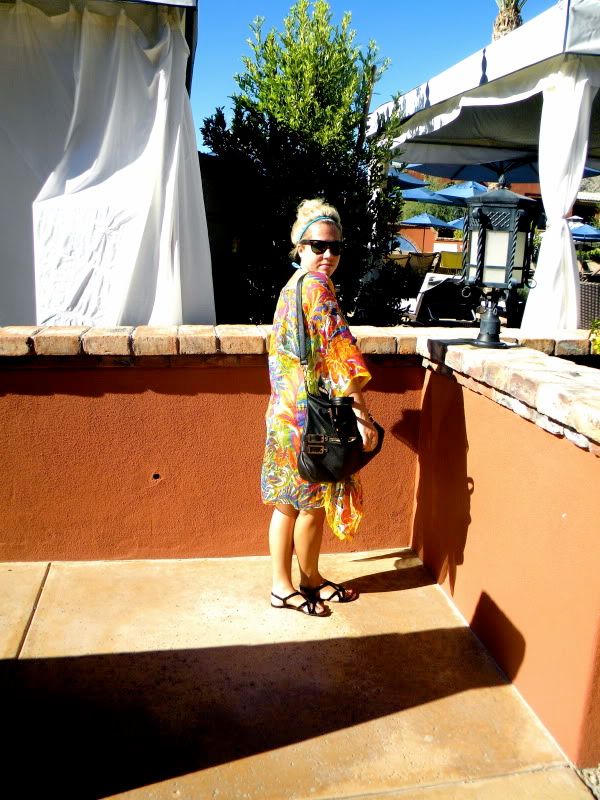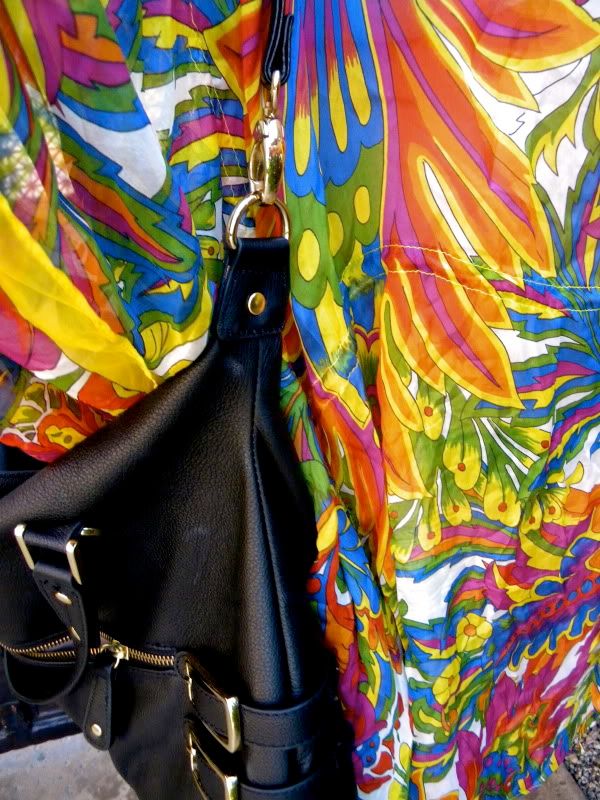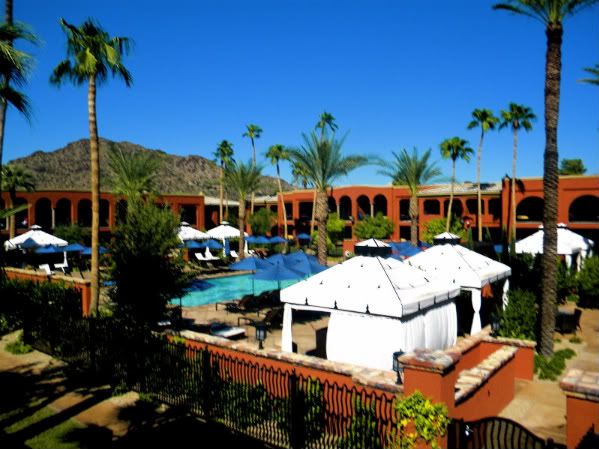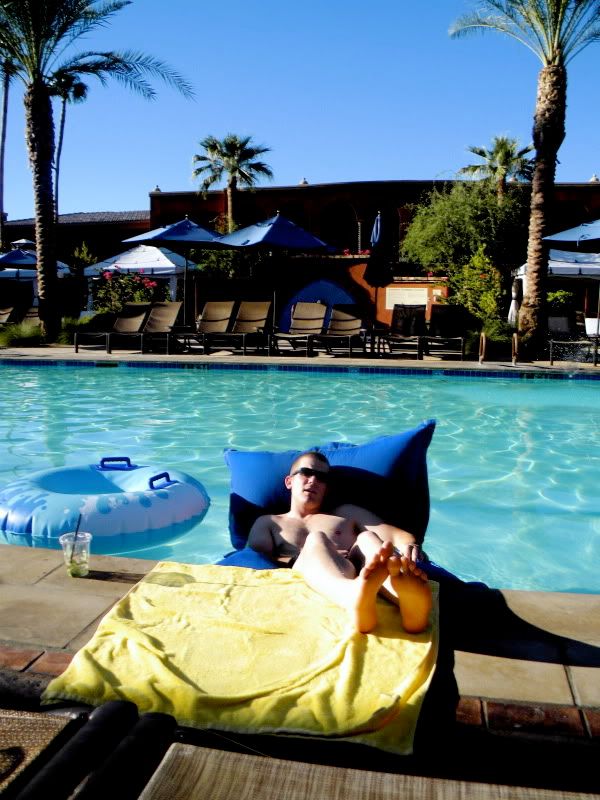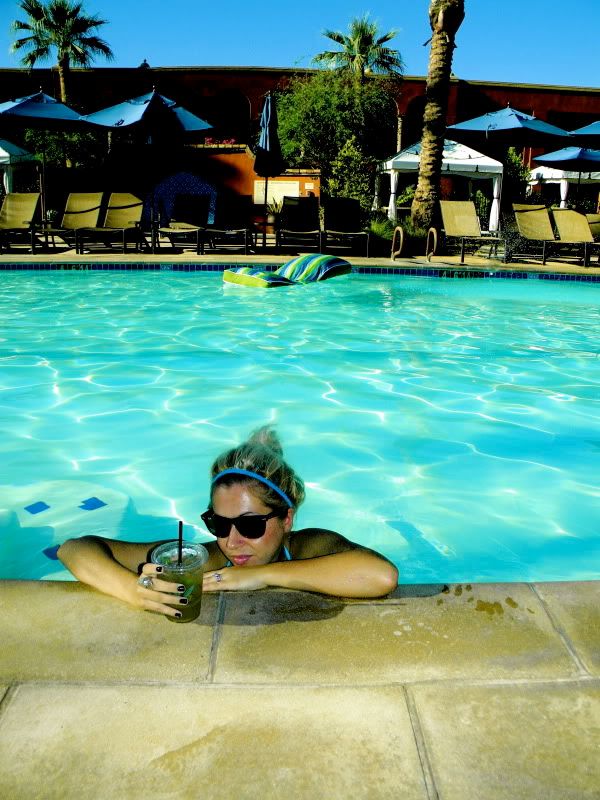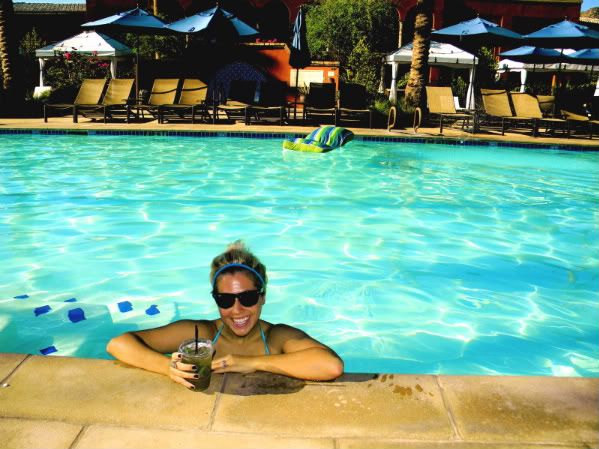 sheer tunic dress- zara, sandals- target, blue bathing suit- target, headband- h&m

hello all! I hope that you are all rested and relaxed from a gorgeous labor day weekend. even to those on the east coast, hopefully you had some delicious lazy down time. time for fall and time to get back to work this week. blah. I am wishing for some fall weather, as here in arizona it is STILL blazing hot and will continue to be so until some time around christmas. hooray. I am going to have to live vicariously through your sweaters, boots, coats, and fall accessories. sigh. my second autumn season that I will miss... love me through it friends. alas, here are some photos of how we spent our little vacation time last week. the hubby and I headed to scottsdale to celebrate my birthday and our two year wedding anniversary. we had a total ball! so this week I will be bringing you posts from the trip. :) the place we stayed was absolutely divine (the montelucia) and the hubs found it all on his own. in fact, the entire trip was a surprise for me! we lounged, we spa'd, we munched on sushi, swam in the sun with some mojitos and just laughed the entire time.

as for the winner of last week's give away from the san francisco trip....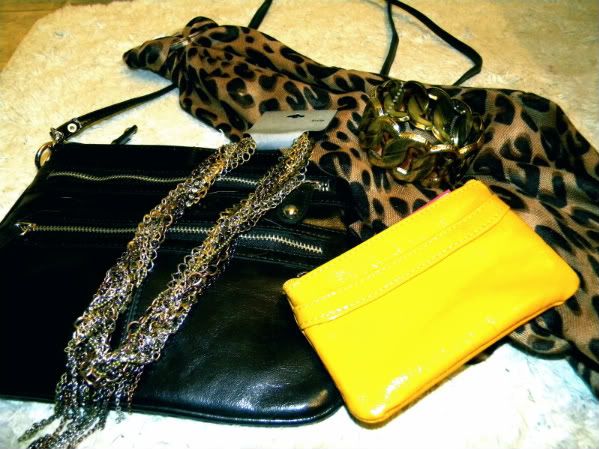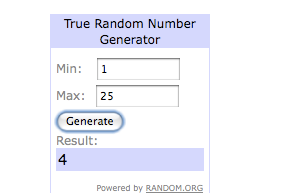 kynndal! you are the winner of the fall goodie bag! lots of fun little items to start you off for your autumn fashion looks. shoot me another email when you have a chance with your information so I can get it out to you and so we can finally chat!

and to everyone else, thank you for your lovely comments! they do make my entire day, so thanks. :)