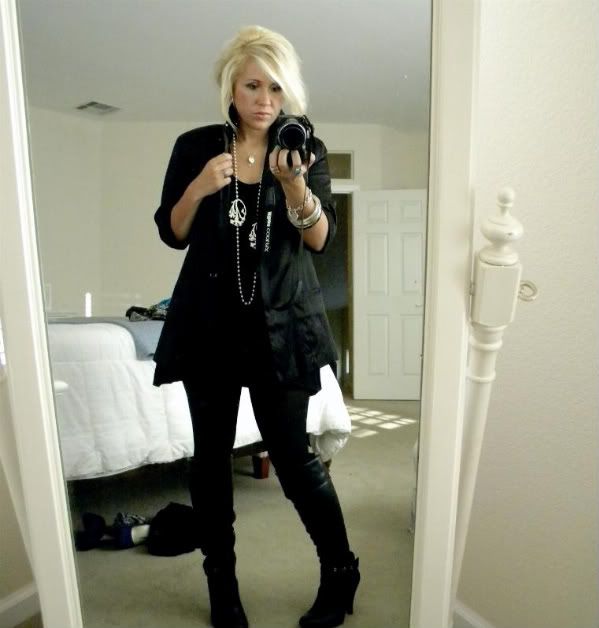 ciao! still here, still recovering from vegas.... and in our post vacation haze we added another one to our list. southwest is having an auh-mazing sale right now (seriously do yourself a favor and go have a look) so we took advantage and booked a few flights for this fall. :) I love planning trips because traveling is truly one of my favorite things to do. some day, logan and I want pull a "yes man" move and go to the airport and just pick a flight. doesn't that sound terribly romantic and adventurous? but on to the post... I apologize for my lack of photographer that day. it was another san francisco outfit. I was headed out to a brand new wine bar called vesu. if you are ever in the east bay, it is a wonderful place to check out. the ambiance is brilliant as is the food and the uber extensive choices of wine and champagne. it was one of my oldest friend's, leah, birthday. I adore that I can look back to her birthday celebrations when we lived in our dorm rooms and had to use the building oven to make her cupcakes. now, we go to wine bars to celebrate. we have come far, my friend. :)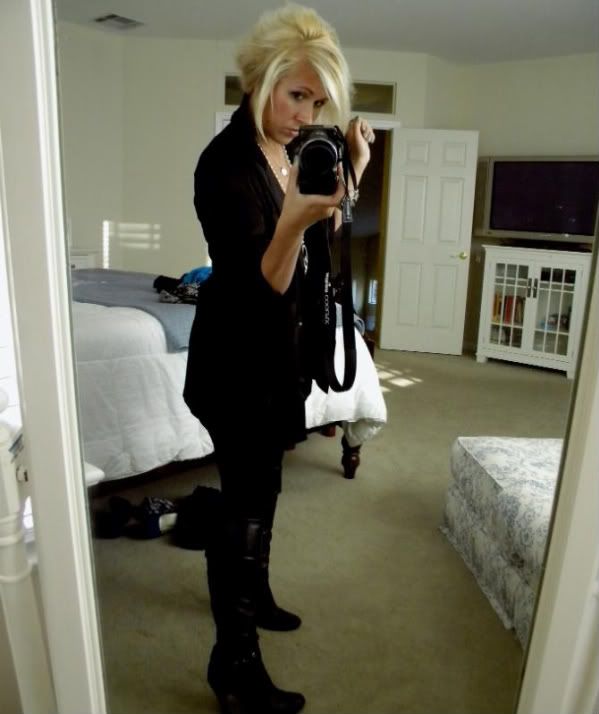 as I've said many times, all black outfits are my choice for going out. you will always look chic, sleek and put together. as long as you rock some bright and fun accessories, then you can't go wrong.
menswear tuxuedo jacket- nordstrom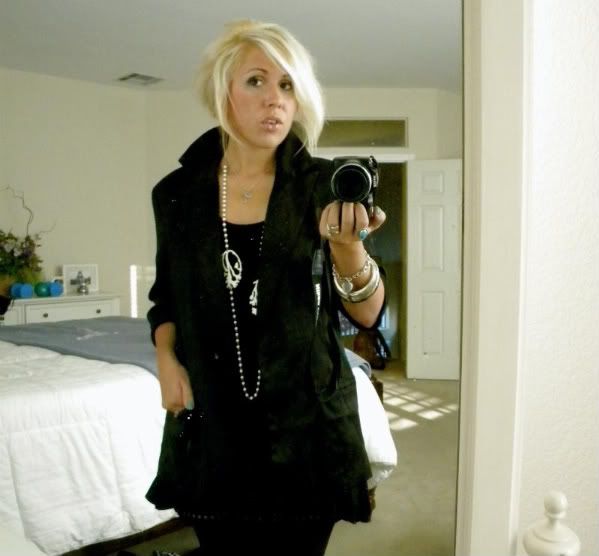 black shimmer tank- h&m

black knee high boots- bakers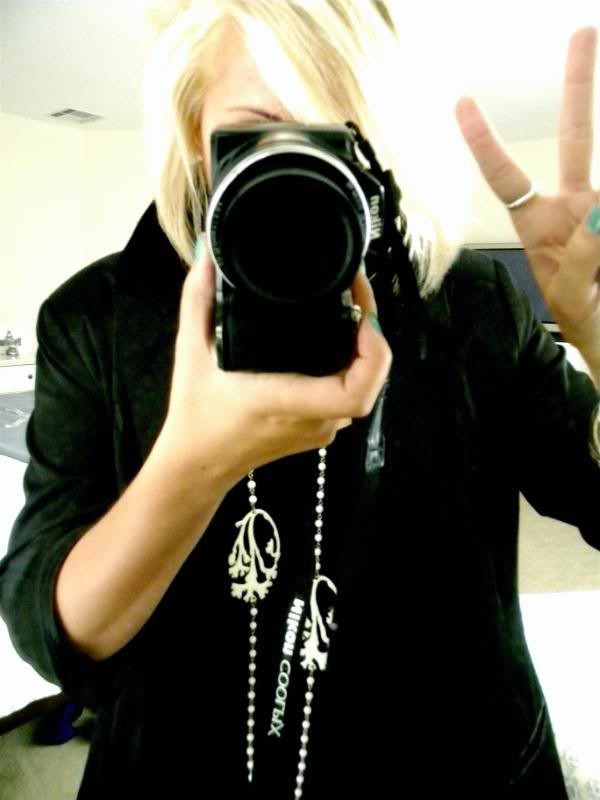 white beaded necklace- target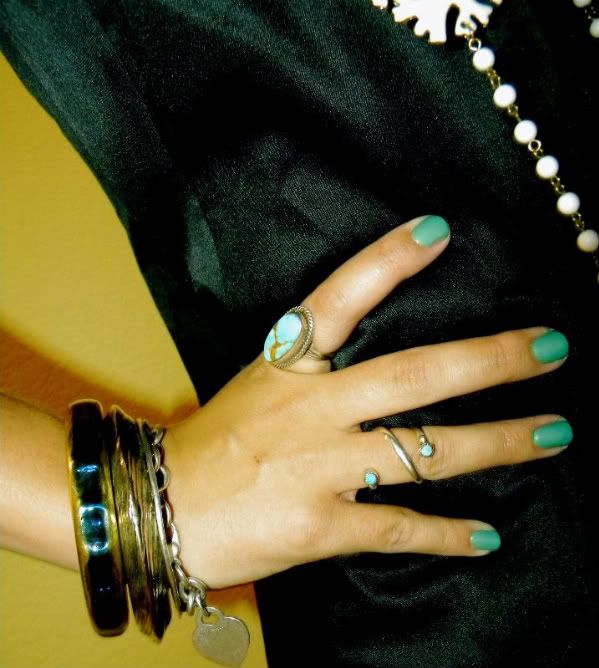 stretch skirt with studs- forever 21
two of my favorite girls! erica (left) has been living abroad in the world with her professional basketball playing fiance and she finally came home to get married this summer! leah (birthday girl) looking lovely on the right.