so usually I am a positive person. I know that I am blessed with family, friends, and a lovely husband. so I am going to take yesterday in stride. my friends, it was a bad day. you know the type. but as far as I figure, I am getting all of my bad luck out of the way in the first half of the year and for the rest of it I will be rockin. agree? agree. seeing as I am trying to remain in a good mood to start this day off right, I am not going to say much. :) just going to make sure I get my butt to yoga this morning, AND later tonight. I totally need some zen with everything that is going on. best. suggestion. ever.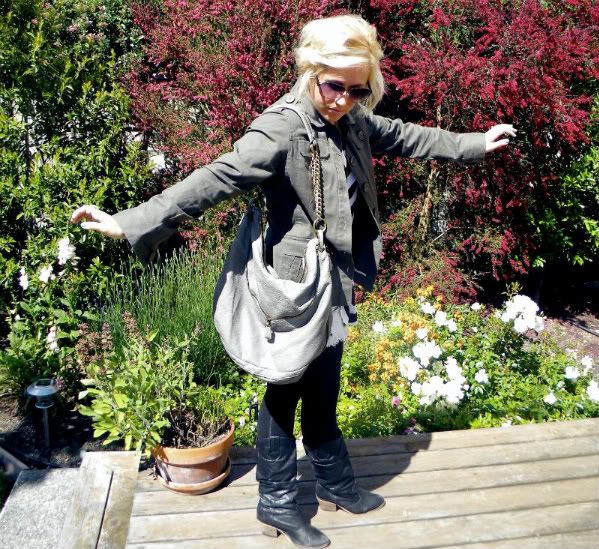 pretty typical megan outfit. bought the fun, striped, over sized tee at the nordstrom yearly sale and have been wearing it like crazy. I stole this military style jacket out of my mom's closet. it had originally been mine and I am sort of wondering what I was thinking giving it away in the first place.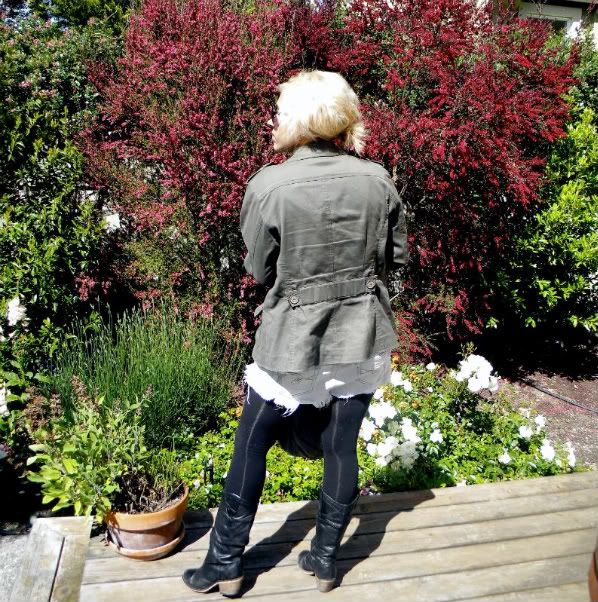 camo-esque jacket- CAbi (the company I used to work for! google it friends!)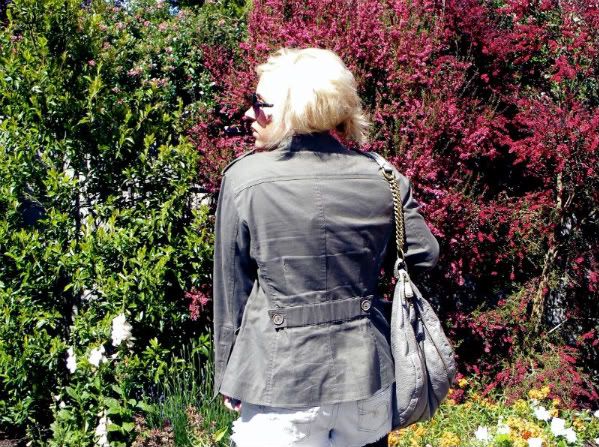 chain link bag- zara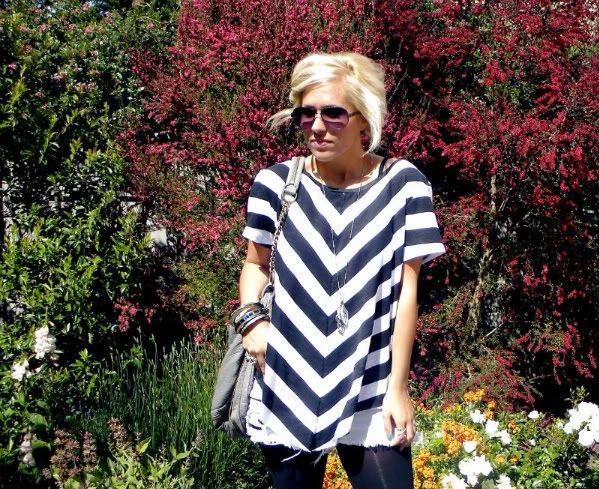 striped over sized tee- nordstrom (and I'm wearing it backwards! I wanted it longer in the front, not the back. thus, flip!)
denim shorts (been wearing them every day since I've been back in the 100 plus tucson weather)- originally boyfriend jeans from abercrombie, until I chopped them. best. shorts. ever.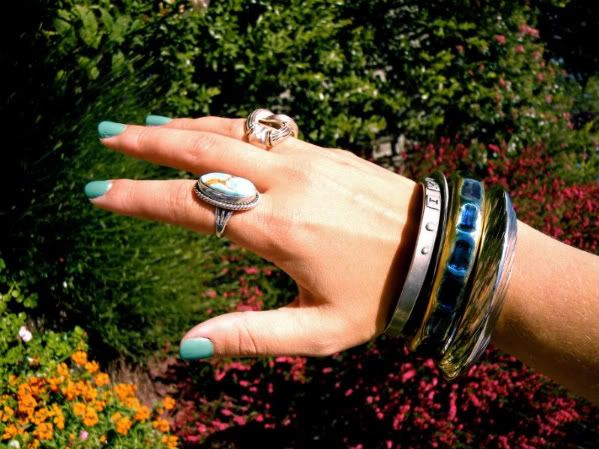 I guess I was really digging this ring/bracelet combo for most of the san francisco trip. as well as that mint nail polish. I am currently rocking an orange/mango color. in case you were inquiring. :)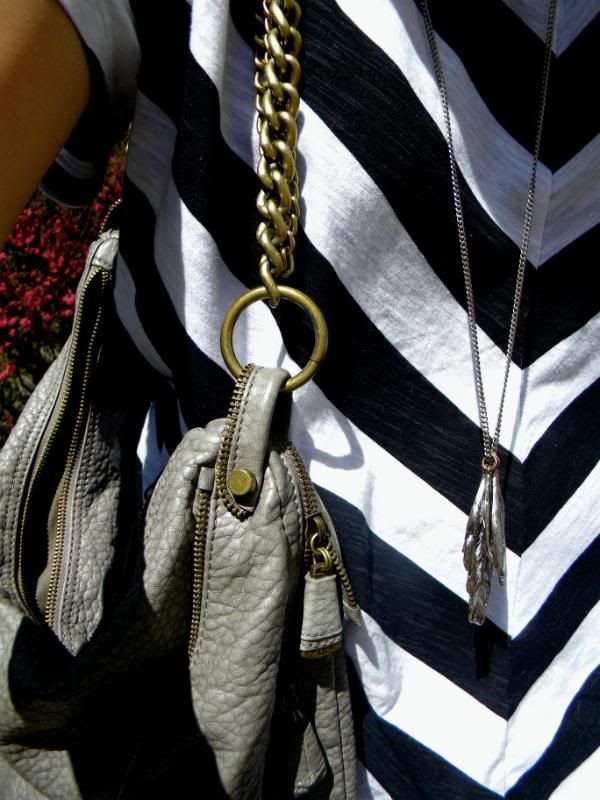 silver feathers necklace- forever love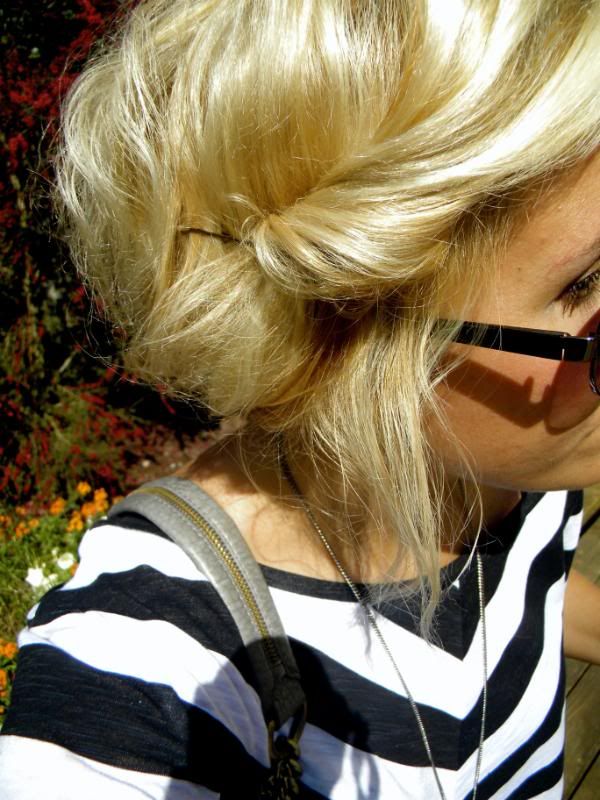 I am almost done with growing my bangs out! hooray. that only took over a year. but I still have to pin them back for a few more months before they are pony tail ready.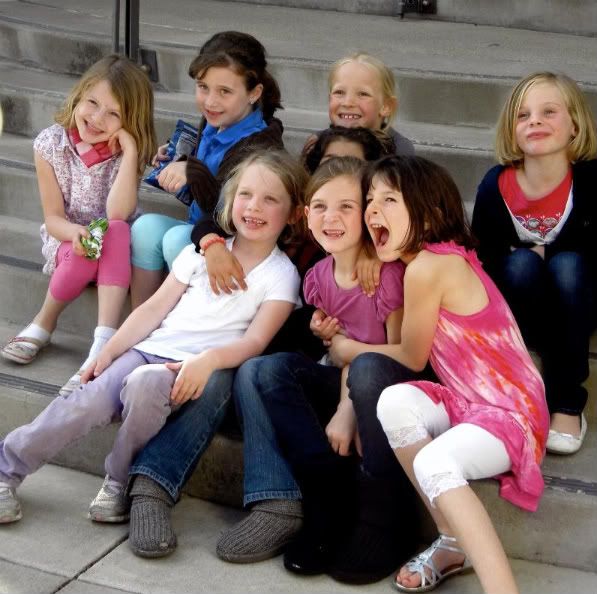 where did I wear this lovely ensemble? to a seven year old girl's birthday party! my mini-me, aia turned seven and she is making me feel super old. I have known this cutie since she was in diapers! I adore all of these little lovelies. and have known most of them for just as long. how adorable and stylish are they? love it.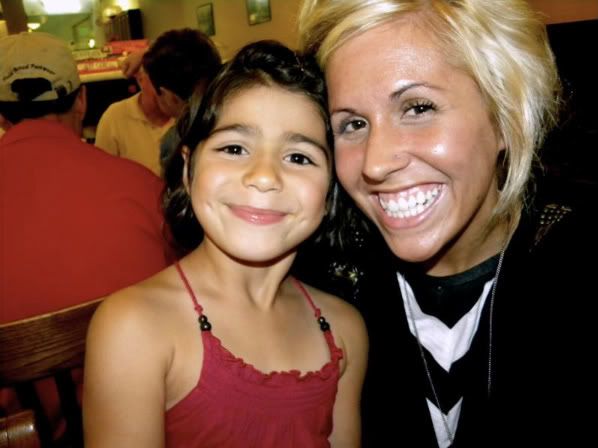 one of the great loves of my life. I adore miss aia.
some of her girls. and of course we went to grab some ice cream and see shrek. SO much fun.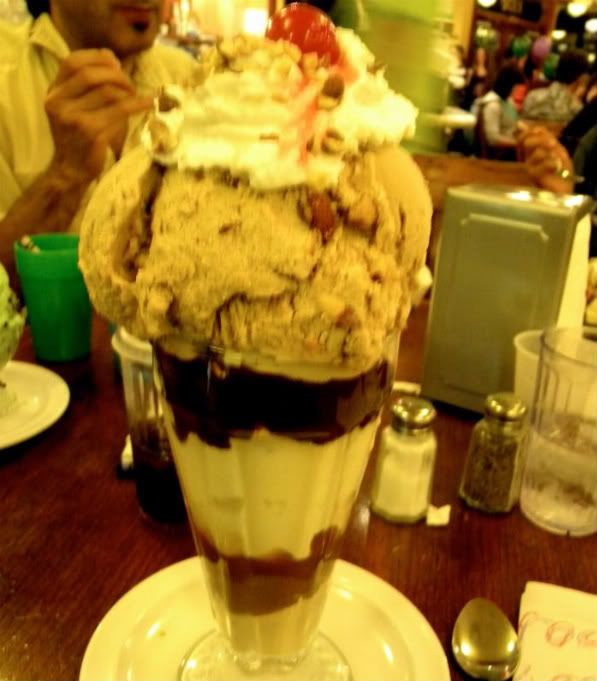 anyways, thinking calming and peaceful thoughts over here. :)

have an excellent day. and come back next week for ALL VEGAS posts and some give aways.

ciao.