welcome to vegas week here at the discerning fashionista! five days of vegas vacation ensembles. and at the end of the week I will be giving away a special treat that I picked up while shopping over at caesar's forums. :) to enter yourself in the give away just make sure to leave a comment each day. I know there are more of you out there that I am not hearing from, and I would LOVE to get YOUR feedback. join the fun, people!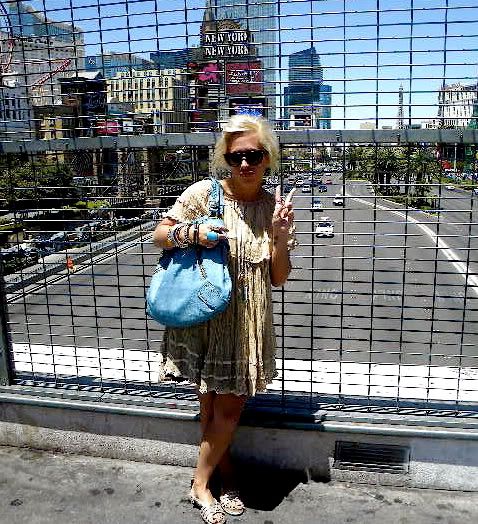 so this was vegas: day one. we had just hoped off the plane and tossed our stuff over at the mgm. the nice thing about tucson is that it is maybe a 45 minute flight from vegas, which makes for an easy travel day! I was dressed and ready to go straight from the flight. we decided that before the rest of our group arrived from LA (they drove. yikes. 6 hours of el lay traffic, no thanks), that the hubby and I would walk the strip and see the sights. we are no strangers to the vegas, but its still fun to take everything in. it is a place that is constantly changing and evolving.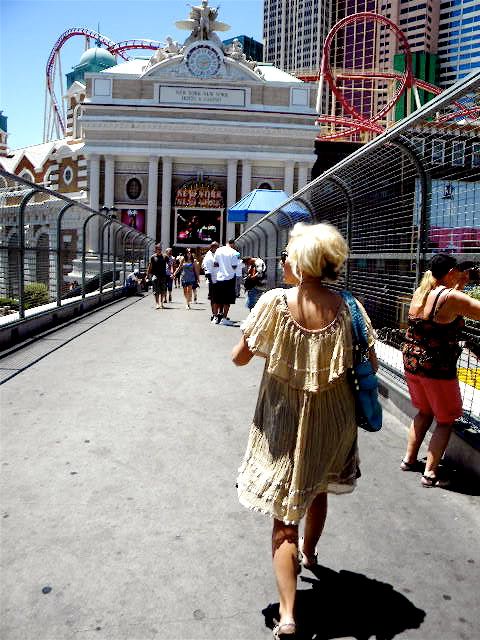 over the walk from the mgm to the new york, new york. I know that it is one of the more kitschy hotels, but I adore it. possibly because I adore new york. I'm wearing one of my LBD's with my new, gold flowy tunic from francesca's. a pleasant surprise while I was reading my us weekly on the plane was that the very dress I was wearing was in the "good buys" section. rock on recessionistas.
we walked all the way down by paris and decided to cross over to watch the bellagio water show and then head inside for a drink (mmm mojitos!) and to wander their botanical gardens.
some new bangles, also from francesca's. one of the only stores that I have found in tucson that has some good pieces. aside from the fantastic thrifting and vintage stores, there isn't much to choose from down there.
gold gladiator sandals, target last summer. super comfy for long walks.
teal studded wallet and purse (because I am loving blue tones like crazy for this hot summer season), nordstrom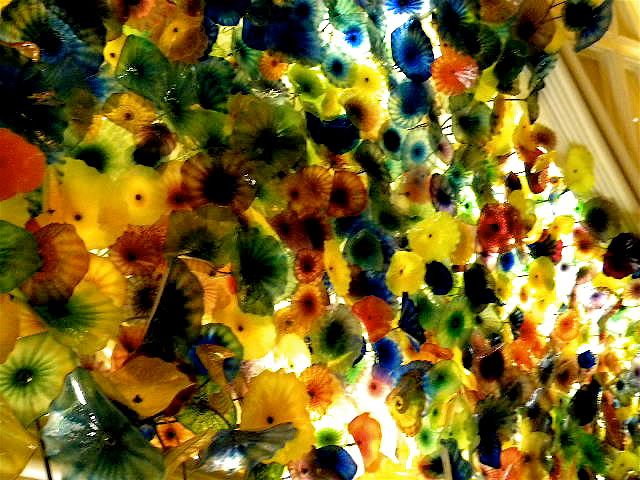 the beautiful entrance to the bellagio. I love how everything in vegas can be turned into art. even a ceiling.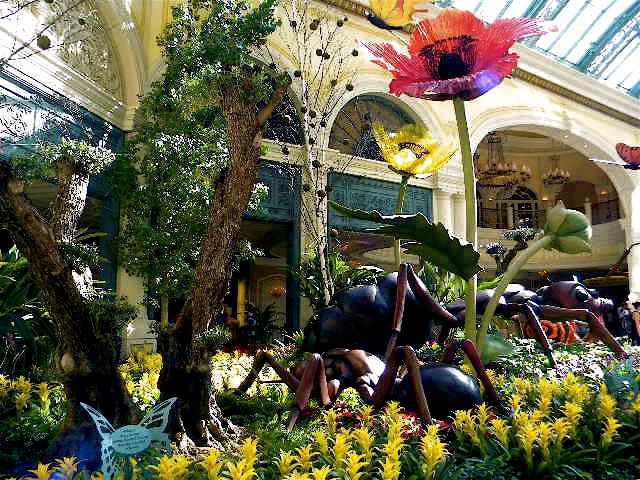 the bellagio garden.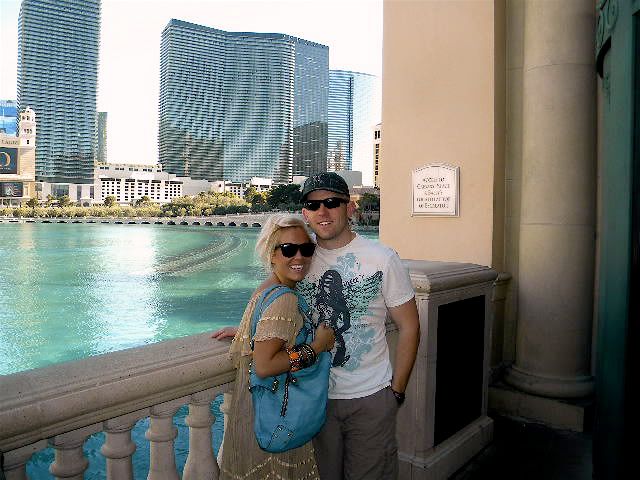 theres my man! we were having a blast, but we were ready to get back to the pool since the vegas heat can be just as sweltering as tucson.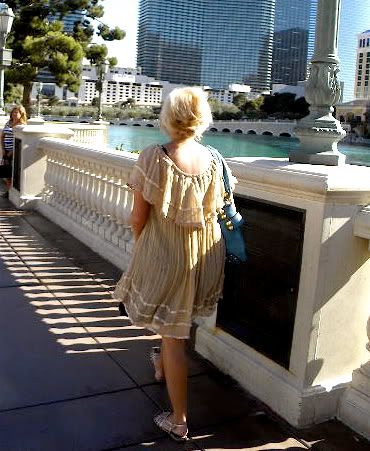 on the walk back, past the water in front of the bellagio.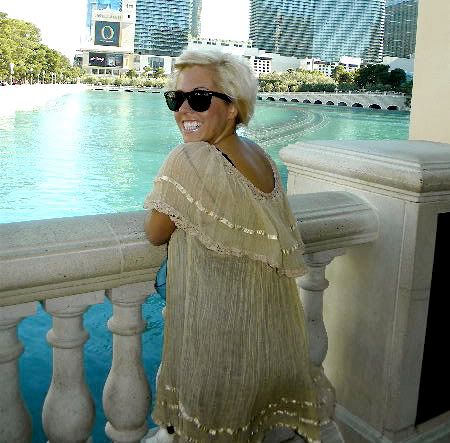 sunnies, black ray bans. and I'm on the hunt for the teal (see above note on blue tones) colored ray bans. I cannot find them any where. I will be checking in SF and LA next month, but if anyone has any tips send me an email! stat!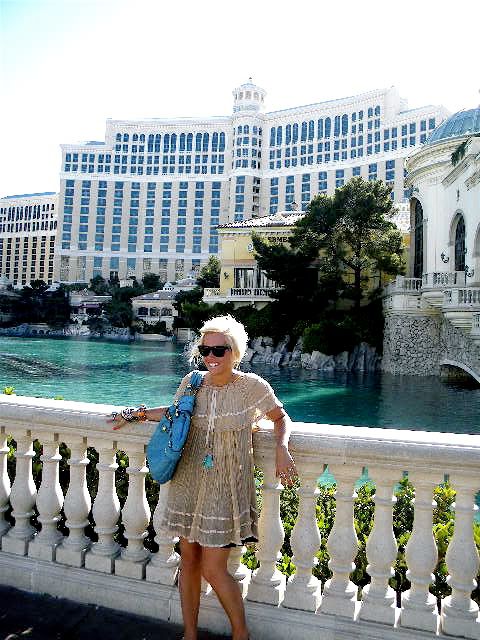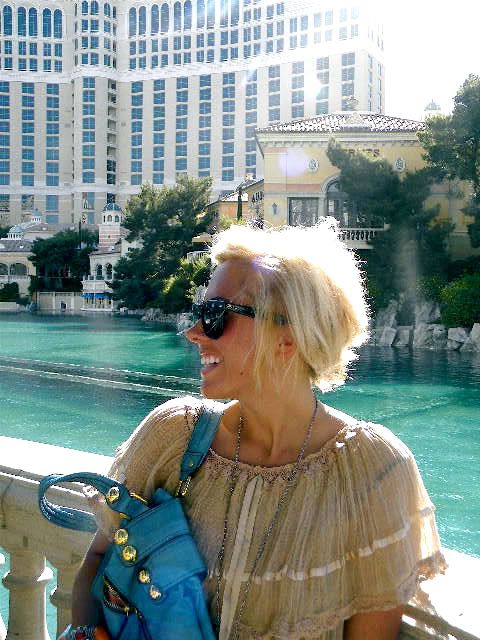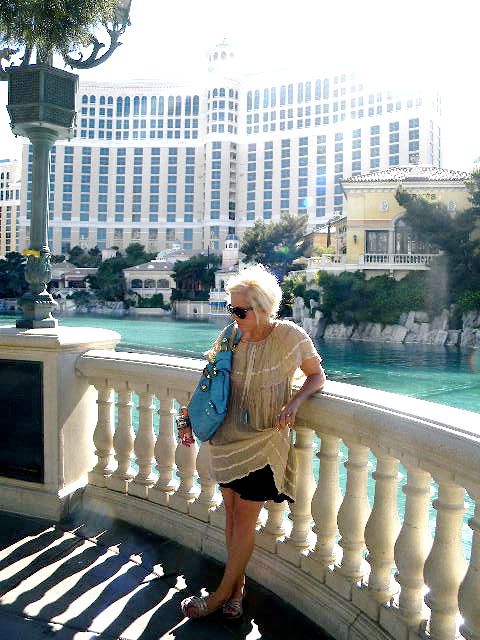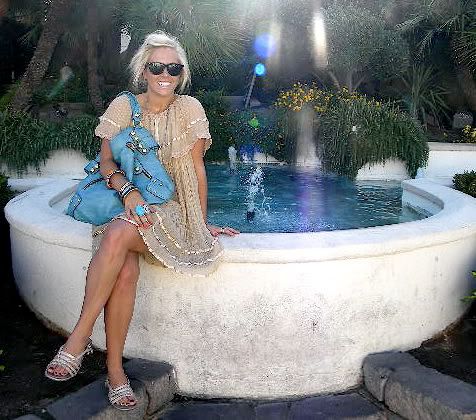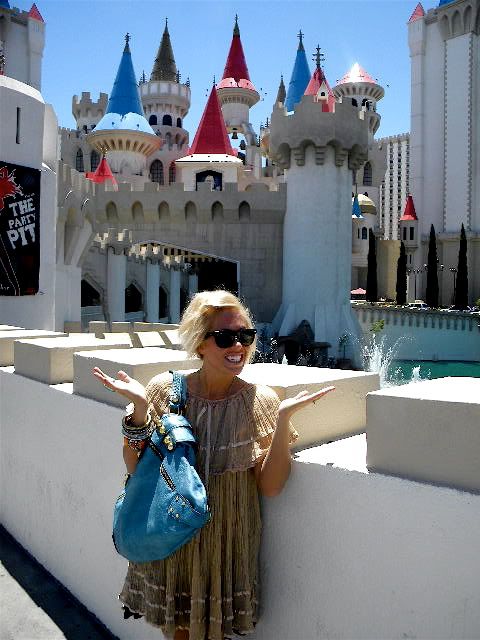 and of course on our way back, logan decided that he needed to play in a slot tournament. I'm not a gambler myself, mostly because I have horrible and atrocious luck (wait for the story later this week) but the hubby loves it.
back at the mgm and heading to the room to get ready for the night out! stay tuned for more vegas-ness. is that a word? yup. it is now. hope you all enjoyed your weekends. we have a busy week in store and looking at these vegas photos is making me long for vacation. the count down is on. 12 days until SF, and 18 days until LA. its on. :)

much love today.