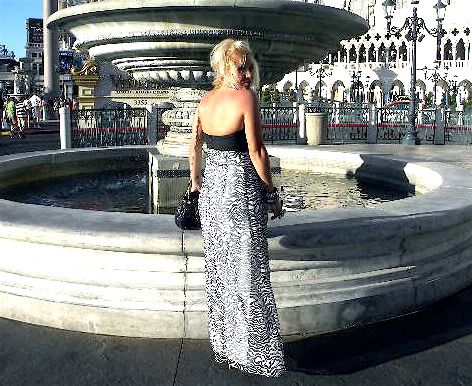 hello again and welcome to vegas week: post two! it was lovely to see some new faces commenting yesterday and I know I will have a few blogs and emails to get to this weekend when I have some time. :) anyways, remember that there is going to be a super, amazing, fantabulous give away this friday and to enter all you have to do is go ahead and leave a comment on each vegas post this week. you can chat about the outfit I'm rocking, tell me your own crazy vegas story, or just say hi and tell me what you have been up to this summer. what ever strikes you at the moment. I am thinking I will give a sneak peak of the give away during tomorrow's post! its just mean to make you wait the whole week. ;)
so we are skipping around a bit, time wise, with this post. this was day two of the trip (day one: night edition will be later) and we are outside the gorgeous venetian. if you have been reading for a bit, you will know of my great love for venice. it is seriously one of my favorite cities, and the one that I fell most in love with as a child. I even have my "venetian" necklace from my mother that has charms such as a tiny gondolier with his gondola, and a venetian mask. that being said, of course, I enjoy a tiny piece of Italia when walking through the venetian hotel in vegas.
at this point, I wasn't sure what we were doing at the venetian. all my hubby told me was to get dressed up and be ready to go. as we stopped for pictures in front of one of their picturesque fountains, I was seriously pondering what he might be up to.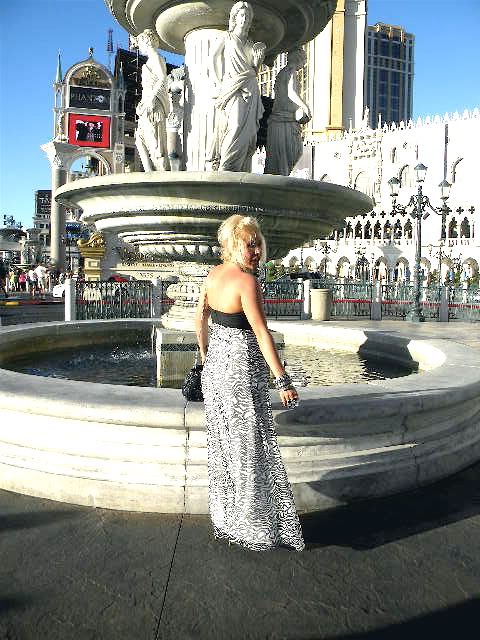 zebra strapless maxi- charlotte russe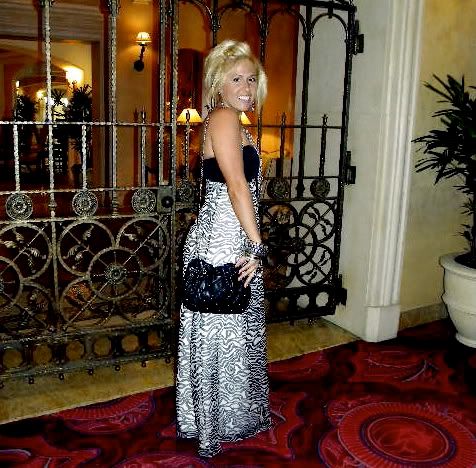 black chain purse- thrifted in the haight
silver multistrand necklace- forever love
black wooden platforms- bakers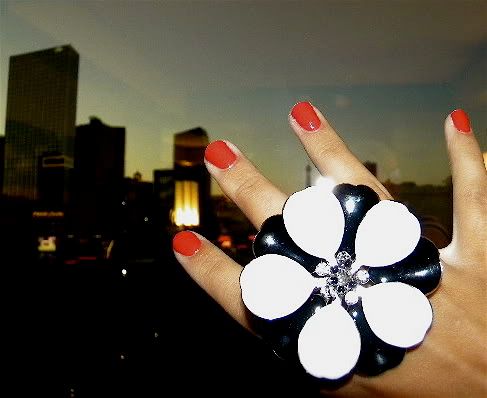 ginormous flower ring- h&m (and view of the strip from our hotel suite...ridiculous!)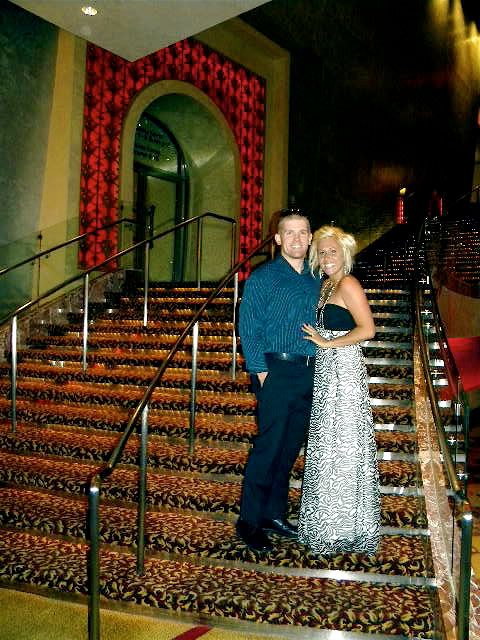 so the surprise of the trip turned out to be....
FRONT ROW ORCHESTRA TICKETS TO PHANTOM OF THE OPERA!
my husband knows my super-geeky-theater-loving-heart SO well. seriously. best. present. ever. and the best part? there was no occasion for it at all. he just wanted to see me smile. well darling, mission accomplished. p.s how handsome is he? he dressed up as well, and I do think that he cleans up rather nicely.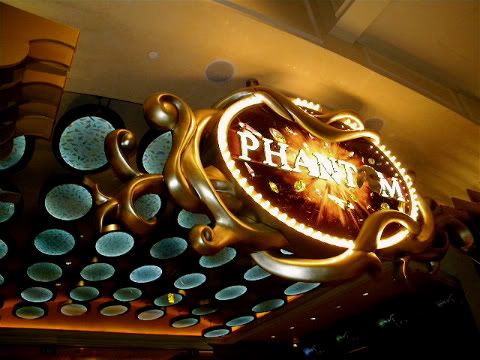 allow me a moment to geek out about the experience. so, phantom is a favorite of mine. how could it not be? it is a classic, people! it has the most extraordinary musical score, being more like an opera than a musical. the story is haunting, enthralling, and completely tragic. I have always been a sucker for those unrequited loved stories. the phantom is my man. I've seen this show through out my life at least ten times. every time I've seen it, though, it has always been traveling through. be it through chicago, or san francisco, or even la... I've only ever seen traveling productions. THIS was an all together different experience. this particular theater venue was built JUST for phantom. every little nuance and detail, right down to the foyer was to draw you into the story. the theater itself was built to be a reproduction of the french opera house, "opera populaire" from the story. I was told that the chandelier itself cost upwards of four million dollars. and the very first scene when it rises into the audience, I believe my heart may have stopped at the utter magnificence of it. the way that the show was staged, we constantly had the actors not even five feet away from our seats! I could look into christine's eyes as she sang to rual! and gah, the costumes! the most fantastic costume design I have ever seen. dear vegas, you win.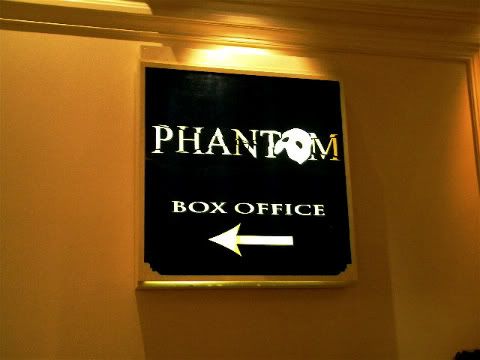 lets not even get started about the actors themselves. the BEST I've ever seen on stage. and I've seen broadway. vegas sure does know how to do a show right. by the end I was sobbing, of course, my heart breaking for the phantom. it will go down in the history of my life as one of the most thoughtful and amazing things that anyone has ever done for me. it was truly a dream come true. a magical way to start the evening. :)
dude. did I mention that we were in the front row?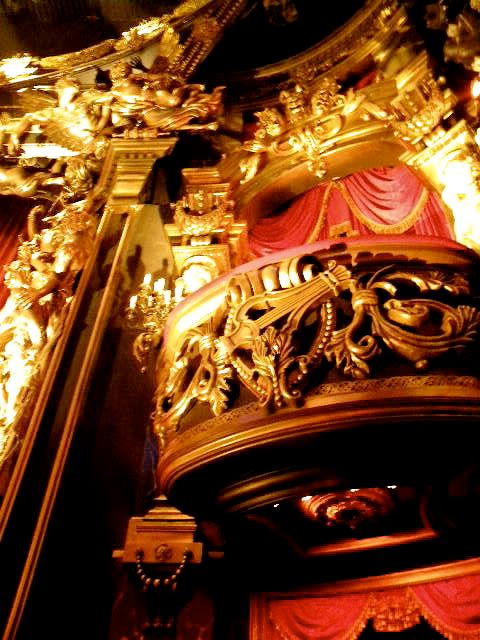 I attempted to take photos to commemorate the night, but was promptly scolded by the aisle attendant. how rude. but seriously, can you see the decadence of this place? the entire theater was as intricate as this. love at first opera house. here are some shots from the vegas site: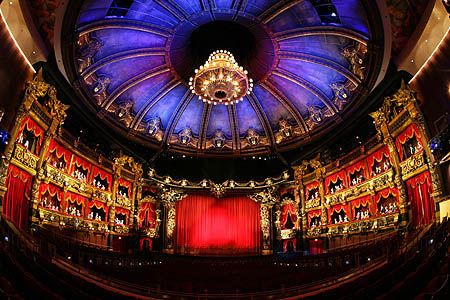 that is all from me for today! remember if you missed the first vegas post to head back there and leave a comment so that you are eligible for the give away (sneak peak coming in the next post). hope your weeks are off to a good start.