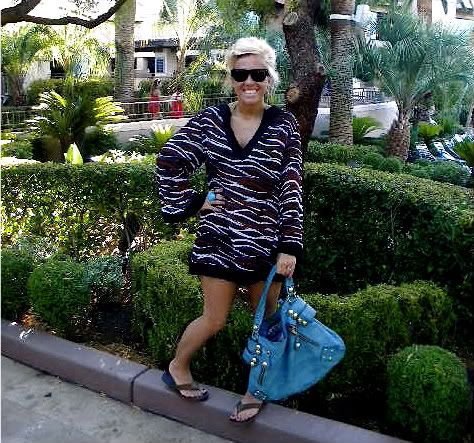 today's post equals: lots of photos, and not a lot of chit chat.
finishing up the rest of the vegas pictures and announcing the give away winner.
count down to the next trip: san francisco, four day.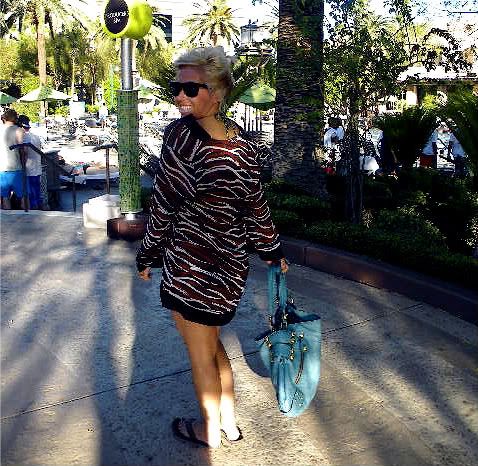 pool attire: day one
pool attire: day two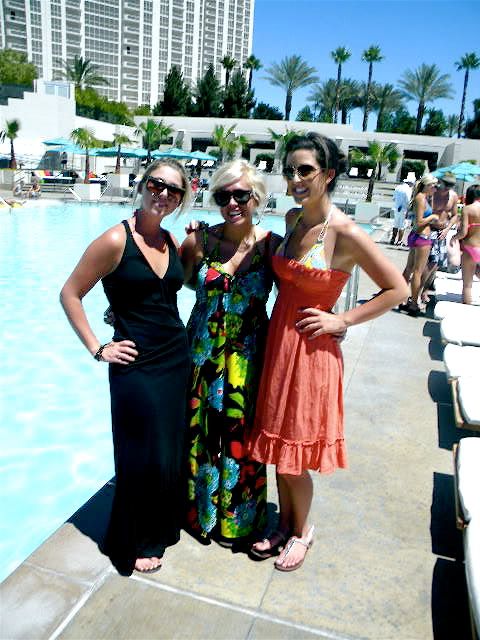 wet republic at the MGM.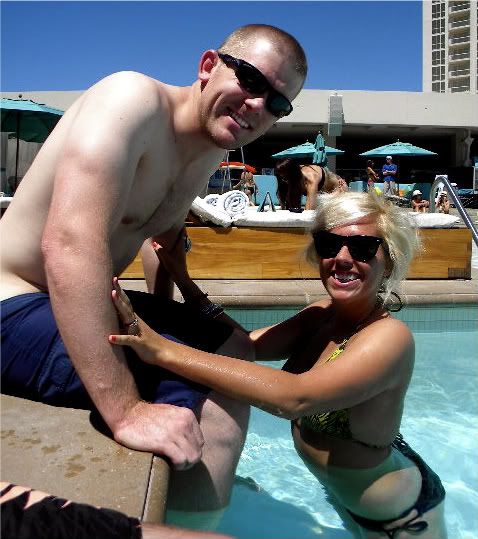 kristin cavallari was hosting at wet republic that day and I walked by her and didn't even recognize her. recognize her from where, you ask? oh from middle school. yeah we kinda grew up together. weird.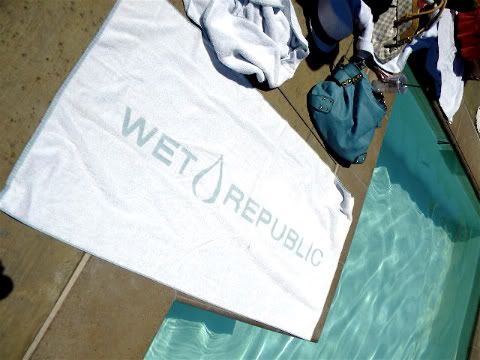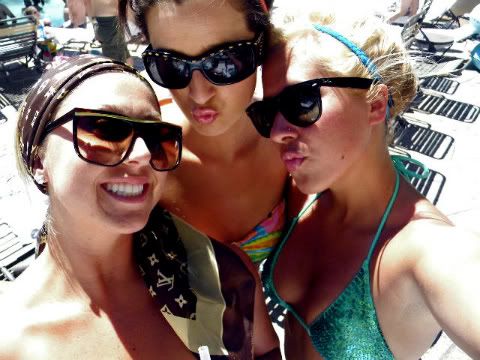 pool attire: day three. turquoise sequin bikini.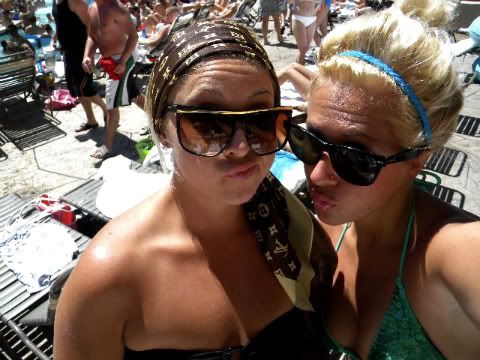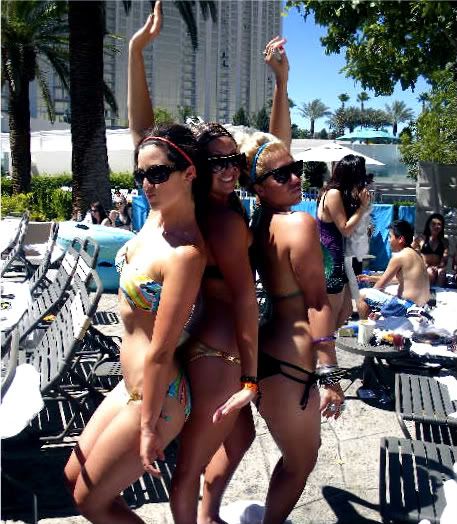 the lady is a vamp. :)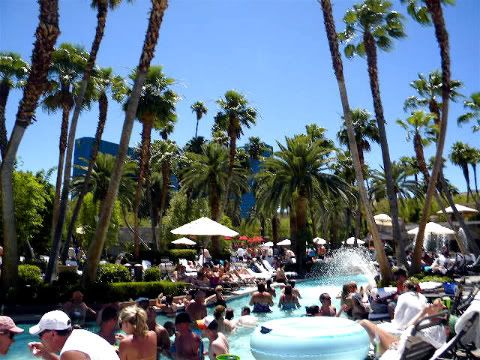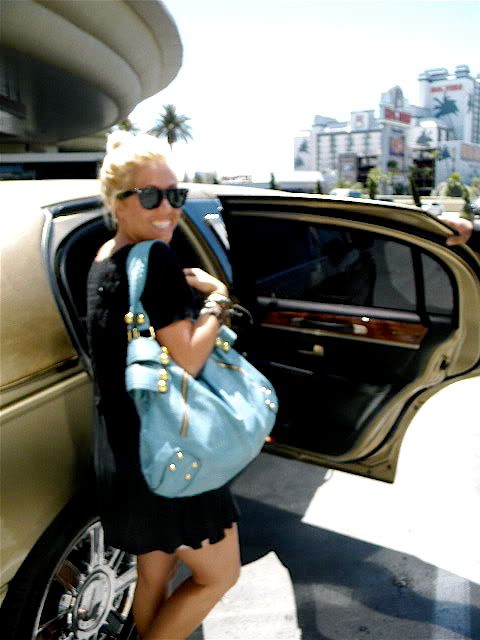 ciao las vegas, you were fun. only in vegas would our airport limo be sparkly gold. love it. oh, were you wondering about a winner? well here you go! thank you all for your lovely comments! it seemed some were confused unfortunately and only commented once or twice. to be fair to the ladies that commented every day, this is what I did. everyone's name went into my little fedora hat and if you commented on all of the posts your name went in twice! and.... congrats to our the new owner of a sweet little coach wristlet...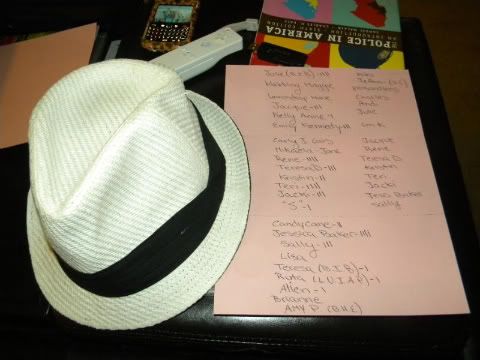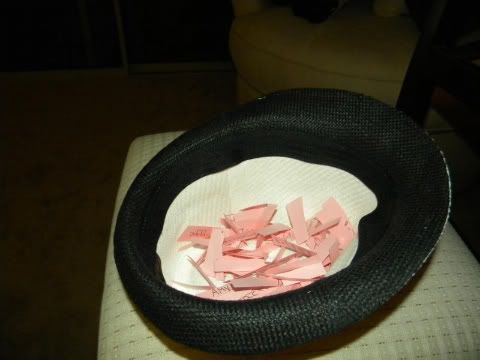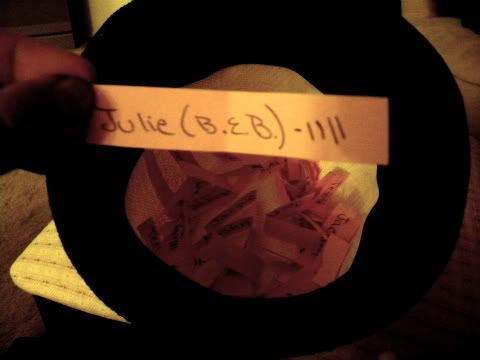 Julie from "brown eyed belle"! enjoy! go ahead and email me with your address so I can get it out to you. better see you styling it soon!