happy monday after the fourth! if you are lucky then you are still celebrating a little vacation time. :) I hope the weekend was full of friends, family, and much laughter. unfortunately, I don't have an adorable "red, white, and blue" ensemble to post since we didn't do anything special. as you know, the hubby is a federal agent so he was off at work... protecting the country... which is really a huge part of what the holiday is about; serving and protecting. anyways, I meant to post this last-night-out-in-vegas post on friday but there was just too much going on! what I spent my weekend doing was caring for a stray puppy that I found living in some of the new homes being built in our neighborhood. it took me a week of feeding and watering her to get her to trust me. we finally got her home and have been making sure she is ok. I will post photos soon! we decided, very aptly I believe, to name her... Liberty. cute, huh? since we finally brought her home on the fourth of july weekend.... but on to the post: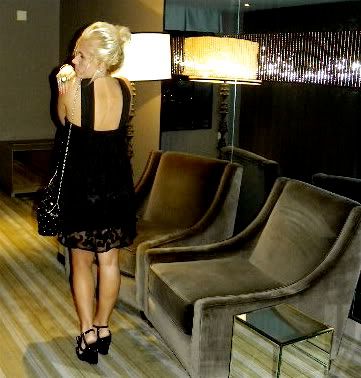 as for the give away (which I'm sure you are wondering about), this is the last post to comment on and you have until tonight at midnight pacific time to comment! I will announce the winner tomorrow! if you haven't checked out the previous vegas posts, make sure you click on these babies and leave a comment on each to enter yourself....
1.your love is like las vegas
2. say you'll share with me one love, one life time
3. blue lagoons and vegas nightclubs
4. she smiles and it's dangerous in a little black dress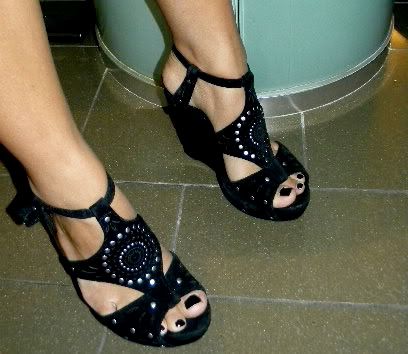 another LBD night: little black layered dress- ella moss
black wedge heels with stud design- from galleria in milan, italy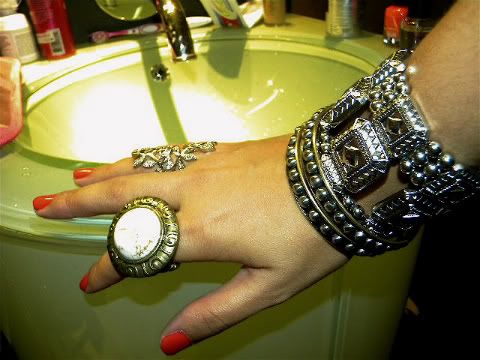 geometric silver bracelet- 1928
gold and white ring- nordstrom (BP section)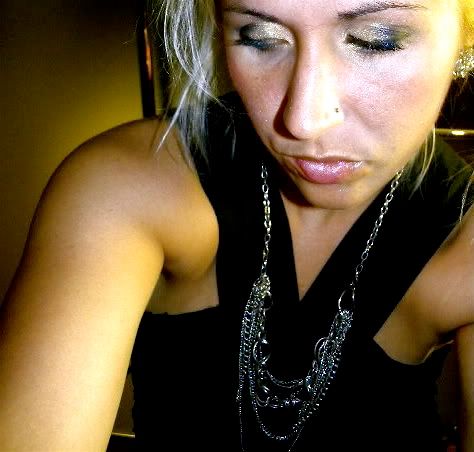 silver multilayer chain necklace- nordstrom (BP section)
flower earrings- betsey johnson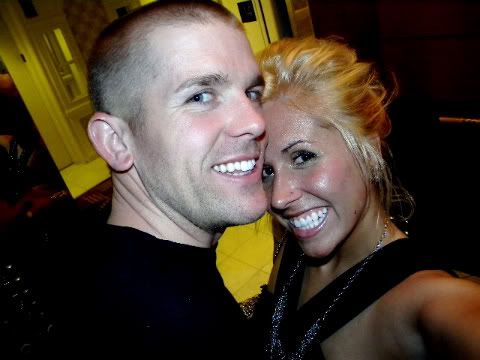 one of our friends was able to get us on to the VIP list at haze, at the new hotel aria that night. pauly d from the jersey shore was there being a guest dj and we were able to have a little chat with him as we were leaving. I swear this vegas trip was like the trip of never ending "d list" celebrities.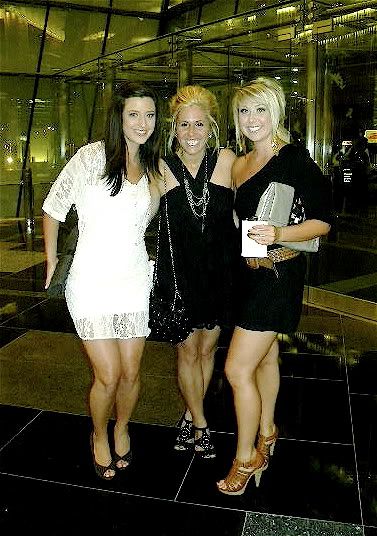 when I head to LA in a few weeks I am snaggin those brown cage heels of hers.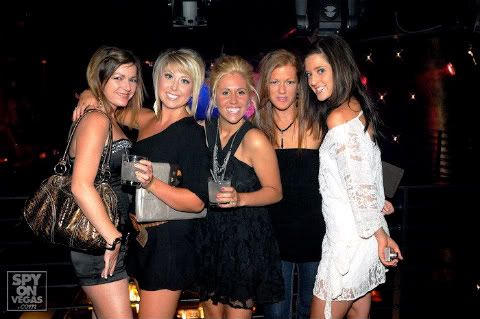 a few of the pictures from the upstairs area of haze...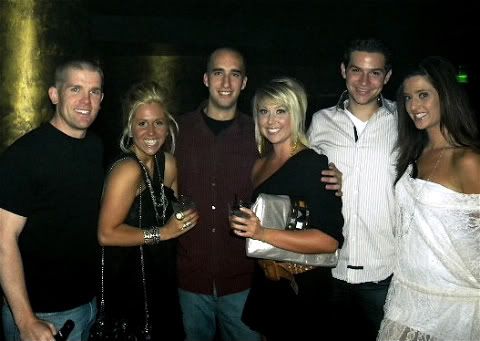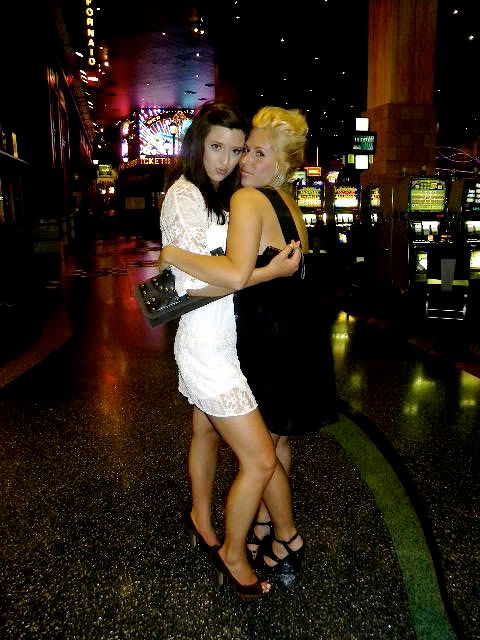 after haze, we ended the night at coyote ugly in new york, new york. we hoped up on the bar and danced it out to "hotel california".
loved this shot I took as we were headed back to the hotel...
and of course... here is what I grabbed at the forums that I am passing along to a lovely winner on tuesday!


a very pretty little white wristlet from the brand new "poppy" collection. cheers and happy monday to you all.